SAMA20 honestly should've been called the "Kalawa Jazmee20/Mafikizolo" awards. Not only did recording stable give off great performances but it effortlessly scooped up numerous awards.  Apart from iFani and Uhuru's pandemonic (Is there such a word?) performance, ZAlebs will confidently say that we were impressed with errthang (that's everything for the pedantic grammar experts!)
Before we go any further, ladies, have you managed to recover after the Uhuru group member with the dreadlocks did that crotch dance-move at the end? (Wowzer!)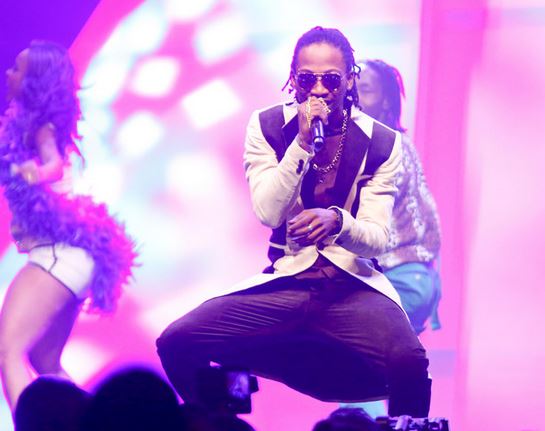 And who can forget Nhlanhla Nciza's "Awuuurd" moment, we had a good chuckle with that one!  For the amount of awards her and Theo scooped up she can most certainly get away with Engrish murder.
A huge congratulations must be paid to iFani. He was given his long awaited and well deserved win at SAMA20- maybe he should comeback for an Xbox360 rematch at the ZAlebs playroom- you do know we let you win the last time you were here right?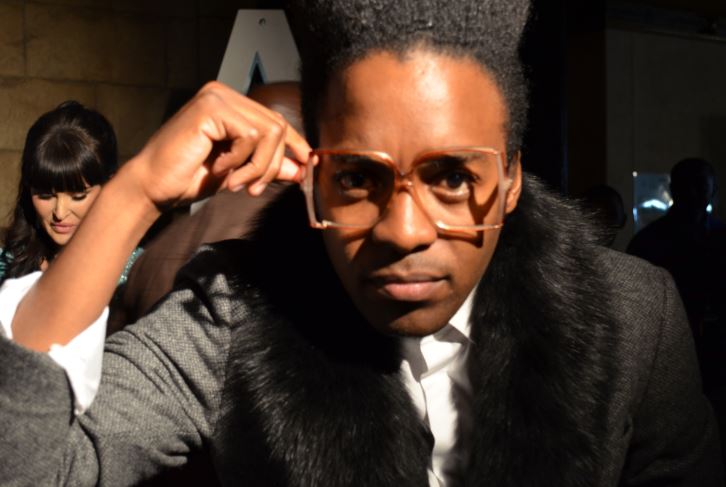 There was, however, a slightly awkward moment when Vusi Nova had difficulties reading the teleprompter, everyone must have been thinking, "DAMN YOU TECHNOLOGY!" Nevertheless Vusi, you have a great voice and when all is said and read, no one will remember that teleprompter glitch.
From all the turn upping we did the whole day and afternoon, Ous Rebecca Malope and Judith Sephuma saw it fit to take us kids back to church! Half of the audience literally had the Holy Ghost jump right out of them, true story.
We of course had to go Selfie- ape! Hope you enjoy our selfie-celebrity pictures.  This selfie thing is actually quite fun!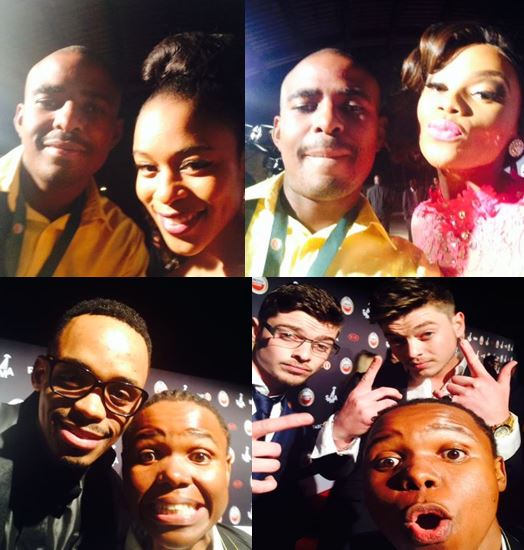 There weren't too many fashion disasters on the red carpet except for one broken heel from a non-celebrity/red carpet walker (One of our journalist friends!) so we'll just let that moment slide.  One rapper who really impressed us with his dapper look was that boy called Reason who kept it simple, yet elegent in a black tailored suit with a traditional necklace as the finishing touch.  
Before we forget to mention this; yes, Scoop, we remember where we first saw the traditional jewellery swag. Seeing that one rapper has warmed up to the look we're sure that traditional jewels will be the new "cool." Thank goodness for that too; the gold chain wearing movement was really starting to hinder our eye-sight.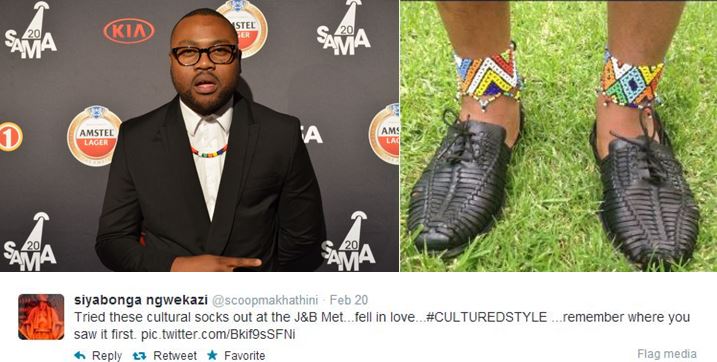 Apart from the great performances, this year's SAMA 20 Awards, production wise, were by far the best. From sound to the onstage design with the multiple pyramids on stage (Illuminati believers dont start with your nonsense) we can safely say that the SAMA20 crew out did themselves.  Think they can top this years production? We'll just have to wait for SAMA21!
Click here for gallery.