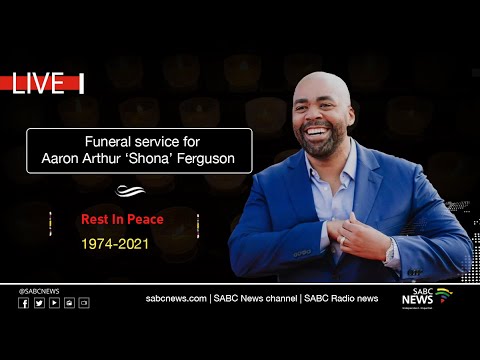 In case you missed it, a statement was issued on behalf of the Fergusons yesterday confirmed the details of the funeral. They revealed that it would only be attended by his close family.
Re: Shona Ferguson

The Ferguson family would like to confirm that the late Shona Ferguson will be laid to rest in a private ceremony attended only by family members on Wednesday, 4 August 2021.

Details of a memorial service will be communicated at a later stage and all the necessary arrangements have been finalized.

We would like to thank our friends and the public at large for the kind words of comfort during this difficult period.

According to the SABC, the funeral service of Shona took place in Ruimsig Johannesburg. He will be laid to rest at Fourways cemetery in Johannesburg.

Please note that this is a developing story.
Tributes continue to pour in for the fallen legend and the nation has kept media darling,
Connie Ferguson
, in their hearts.

"This doesn't feel real. God, please be with his family, loved ones, friends, colleagues, and everyone who looked up to him. This is not easy to accept. God, please be with mam Connie, Lesedi, Ali, Roro, ousi Lorato… carry them oh God, hold them. I'm so sorry mama, I'm so sorry."

She again thanked the Fergusons for allowing her to join their production and the confidence they have shown in her, as well as the wisdom they have shared with her.

"And Mr Sho…. THANK YOU!!! Thank you to you and mam Connie…Thank you for your confidence in me, thank you for believing in me and many of us, thank you for sharing your wisdom. There is no way anyone could have a conversation with you and not be changed and be ready to conquer!!! You spoke life always, positivity, God, strength, passion, doing what you love and going for it no matter what people say. You taught us to believe in ourselves and know that God has equipped us."

Jessica further added that set will never be the same without their producer.

"Set will not be the same without you. Your random visits, you could just smell by your perfume that okay Mr Sho is somewhere here lol. And then when they called cut you would walk in and greet every cast and crew member. How everyone at work adores you, we will miss you."
Main Picture Credit: Shona Ferguson Instagram Account