If you need a hit single, there are fewer more reliable singers in Mzansi than Simmy right now. The
Tugela Fairy
from Tugela Ferry has blown up the Mzansi music scene and
has also topped streaming charts on Apple Music
. We were excited for the opportunity to speak to her for the very first time this year.
We began the interview on a hilariously odd note when we congratulated Simmy on scooping a nomination at the upcoming
Mzansi Kwaito
and House Music Awards. She is nominated in the "Best House Artist" category but it looks like somebody told us before telling her...
Literally as we said "Congrats" she said: "Well I am shocked because I'm only finding out about this right now! I remember checking out the submissions page some time back but nobody had told me that I had actually been nominated. I am happy but also you literally just broke the news to me"
We're used to breaking news at ZAlebs, but not like that! Although one would think she wouldn't be surprised at scooping nominations at this stage of her career. The singer has enjoyed a glittered year of nominations and recognition at the biggest awards shows in the country including the 2019 SAMAs. Despite this, the novelty of a nomination doesn't seem to wear off.
"It never stops shocking me because I still feel as if I am relatively young in my music career, and no. I was not expecting for people and the industry to recognise me the way it has recognised me, it's been a beautiful thing"
We kicked on the discussion to touch on one of her biggest upcoming shows in her young career. The singer is on the bill for this weekend's Trace Festival, among some of the very artists she admits to following and thoroughly respecting. But at this point in the conversation, her mind was elsewhere!
"I'm doing TraceFest and I don't even know what I'm going to wear but I need to look proper. It's my first time doing it and I love the whole lineup. I've got the vibe of everything and I'm really excited."

If you've never watched Simmy on stage before, she gave a teaser of what fans can expect:

"People never know what to expect from me because they picture this cute, sweet girl and then I get on stage and it's a mess! I hop on stage and it's a big, beautiful mess. You can expect me to perform Umahlahlea, Ngiyasaba, Njalo and there's a surprise as well, but I'm not going to say anything about them."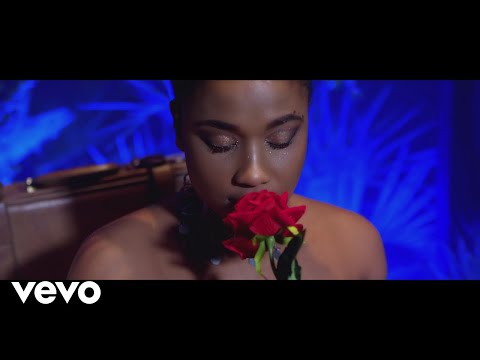 Trace Fest will be taking place in Disoufeng in Soweto and is paying homage to South African Kasi culture. Simmy spoke openly about how she feels this has been a long time coming:
"Kasi Culture has had a lot of influence because every main South Africa genre in South Africa is influenced by eKasi you know? You just see even by what a person wears and it will always be a good vibe. Kasi music doesn't get old, and it is always lit. And of course you can take a girl from eKasi but you can't take the Kasi out of a girl!"

Before we wrapped up our conversation, we asked her to describe her upcoming set in three words to which she said:


"Loudness, Laughter and lots of dancing. If you don't dance you are usually the kind of person I will pick on and say 'Wena, you! Thanks for being at my show but it's time to dance'".