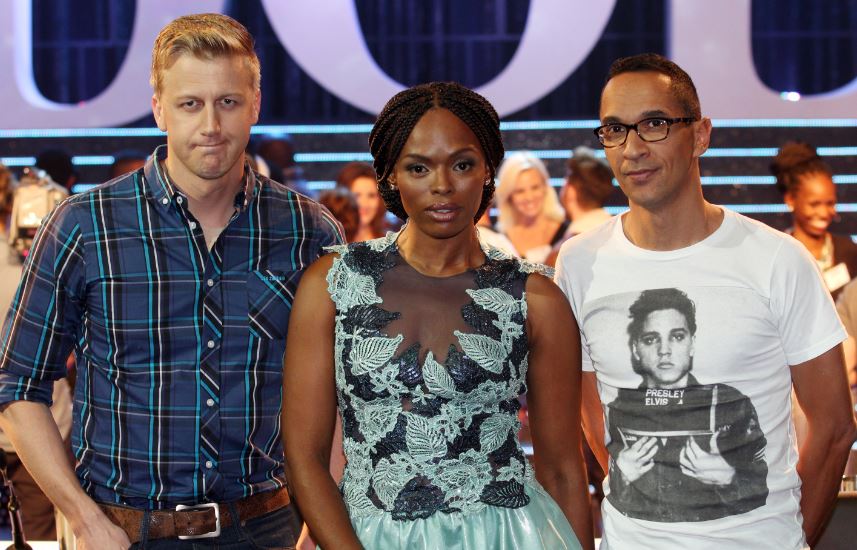 Curve balls, secrets, fatigue and of course Unathi's tears are one of the few elements that make up the riveting season 10 that is S.A Idols.  As part of the S.A Idol fan experience, ZAlebs received a front row seat to the theatre week auditions and in response to Proverbs latest Idols tweet, we're afraid, we're very afraid.  Not because Randall Abrahams was seated a few rows in front of us but because the unexpected lurked in every corner of the theatre as we sat on the edges of our seats, eyes gawked onto the stage as we attempted to figure out who would be staying and who would be sent packing onto the first bus straight back home.
Held at the luxurious Sun City resort known for its luxury and relaxation there was little to nothing relaxing about this visit, well not for us, but for the contenders whom to their and our surprise were suddenly informed that they had to immediately choose a song and perform it without any preparation or time to freshen up.   After all, this is show business where you're either ever ready or forever caught off guard.  
The cameras were rolling and the strobe lights were at their brightest as each potential Idols competitor stepped up to the Idols centre stage, bare and at their most vulnerable.  This might be a tad shallow but goodness do we have some attractive contenders this year! We already spotted a few alpha males that will surely have the female specie weak to their knees we also came across some jaw-dropping models with very sassy attitudes but with the vocals to back it up.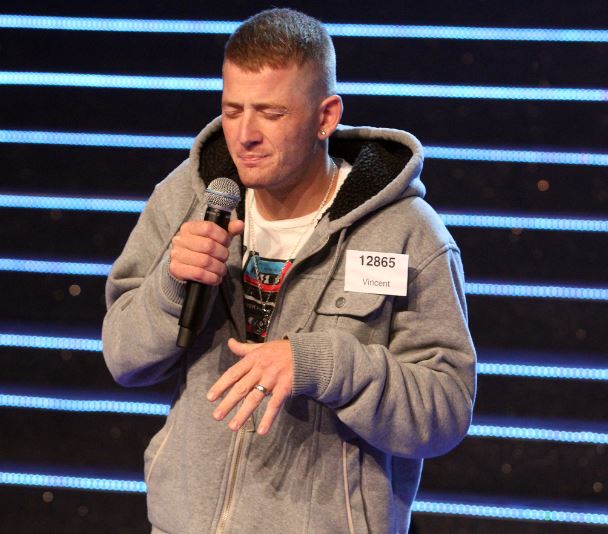 What was also intriguing is that most of these competitors are quite the instrumentalists nearly half of the singers are guitar and keyboard players there's also one lady who caught our attention with her banjo playing skills.  It was just unfortunate that some of their nerves had the best of them leading to us questioning they're keyboard playing skills, something Randall was not impressed about.
Speaking about Randall and his team of judges, they're actually quite the playful bunch when the cameras aren't rolling.  If we didn't know better we'd think Unathi and Gareth are actually planning on starting a band in the near future.  By the way if you're wondering what Gareth's favourite vocal register is, it's the falsetto.  
We lost count of the number of times he sang with Unathi in that register, Mrs Msengana on the other hand was quite the jokester herself if she wasn't trying to hold back her laughter and tears of joy she was making up beats with her mouth and hands with nothing more than her fingers and the Idols table.  
In their nervous state we also caught up with two contenders Vincent and Eddie who had just performed to hear what their thoughts were on the process so far.
"I was really taken aback by the judges' request for us to perform immediately after getting off the bus, I didn't really think about a song choice since I got the golden ticket but because we were thrown into the deep end unexpectedly I just decided on a song that's got some praise in it and hopefully I'll get carried through.  I've only had three hours of sleep but because of the amazing talent coming from this year's group I am pulling up my socks and not complaining at all" said Vincent. 
Eddie who is also one of the guitar players had some advice for those competitors who were bringing their instruments to the auditions: 
"You should always do something that you're comfortable with.  Some people come with their guitars and it tends to not sound as nice as it would have if the person performed the song acapella but if you're comfortable with an instrument by all means go for it.  I love playing with my guitar but even without it I'm still confidant in my vocal abilities.  I also haven't slept that much but I also don't want to be on that bus back home anytime soon."
Look out for our interview with Unathi to see what she had to say about Idols Season 10 and if she'll finally master the art of not laughing and crying at the same time.