Ever wondered if Sibusiso Mpisane (52) ex-husband to
Shauwn Mkhize
ever received the allegedly R200, 000 monthly maintenance fee he requested from his ex-wife during the court proceedings in 2018.
We also wonder, but one thing we know for sure is that Mpisane was declared the sole owner of Royal Eagles FC, a football club based in Pietermaritzburg, KwaZulu-Natal that he founded in 2014 with MaMkhize.


The former metro police constable who was known in Durban as one of the richest cops thanks to MaMkhize's business ,has two known children Andile his son with MaMkhize and Sbahle Mpisane whom he had in 1993 two years after he married shawn .
Read More: Sbu Mpisane:
We still need your prayers for Sbahle
No wonder Andile took it to Instagram that his father was a cheat and a lie.
Responding to the allegations, Mpisane said that it was not his son that wrote the post, it was written by someone else as Andile wouldn't say that about him and was not literate enough to write the post. Talk about being a good father maybe that why Andile is closer to his mother.


According to
The Nation
site Mpisane's reason for have a failed married is that he loved himself too much. This was even confessed by MaMkhize in one of her reality TV show
KwaMam'Mkhize.
She said: "I think the small problem that led my marriage to divorce was that Sbu loved himself and I also loved him. So, no one cared for me. In the process I ended up losing myself."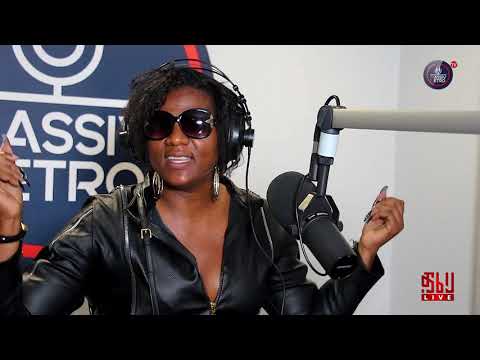 Even though they were divorced the Mpisane continued to live in their multi-million –rand mansion in La Lucia. The house is so big that they lived on opposite ends of it, each person with their own gate. I am curious to know if Mpisane loved the house so much, he didn't afford another mansion or he only lived to spite MaMkhize?


It looks like Mpisane has been currently lying low and trying to grow his business empire as he was rumours to going after UThongathi Football club. According to
The Citizen
Mpisane tried to buy Uthongathi FC but could not agree terms with the club.
Quoted the former Eagles coach Joel Masutha said to be training players that were sacked by Mpisane when he took over from MaMkhize.


Kings club director Philane Majola also confirmed to The Citizen that there was a person trying to buy the club, but could refuse to reveal the name of that person. Mpisane has other numerous businesses across the country as well construction and service delivery businesses. In the past years Mpisane has been awarded million-dollar tenders from whom he has accumulated wealth. His net worth is estimated to be around R200 million since 2019.


We are still to hear if he has moved on or looking to marry again after MaMkhize.


Image Credit- Twitter