Head Honcho, one of SA's most influential youth lifestyle brands has partnered up with Cashtime Life. We have to say, this looks to be a match made in heaven; the pair have teamed up to produce a clothing range that will hit stores this summer.
Life is good for Cashtime Life. Not only is their stable churning out the biggest hip hop singles of this year but the brand has managed to release Cashtime clothing apparel which is selling like hot cakes.
Just when you thought there wasn't much more that the Cashtime camp could do since the year is nearing its end, the boys have thrown another interesting collaboration into their mix. The move to join forces with street wear brand, Head Honcho will surely prove to be a good one. The leading brand in street fashion joining forces with the foremost movement in hip hop to produce a range of bucket hats for its young, hip consumers can only lead to good things. 
"In hip hop parlance we say 'real recognizes real", says Head Honcho CEO and Co-Founder Nick Kaoma. "And there's no crew that's cooler and more authentic than Cashtime", he adds.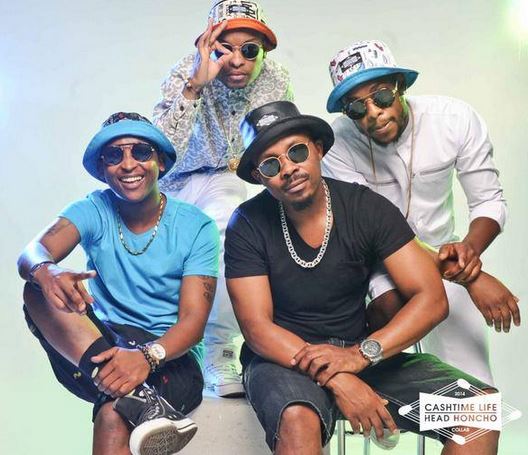 The two brands specifically chose to collaborate on a bucket hat range, or spotis as they are known in the townships. Hip, young people from Jozi and Cape Town can be seen rocking colourful bucket hats at their favourite events. Cashtime Life and Head Honcho aim to take this trend to the next level.
"We pride ourselves with both our stellar influence in the urban music space as well as our trend-setting impact in urban fashion. So it was only right for us to join forces with a similarly forward-thinking brand like Head Honcho who just like us have a foot in both the music and fashion spheres", says K.O
All the hats in this collaboration are being produced in Cape Town and all the fabric are sourced locally as well.