Today marks the top 10 finalist announcement of the groups Experience The Soil competition.
The competition stemmed from Buhle's temporary departure from the group due to her ancestral calling.
Since the announcement, The Soils' Facebook has been inundated with videos of immensely talented young ladies showcasing their voice on their page.
One singer that has caught our attention is a lady who goes by the name of Lukho Ngobo, who was head hunted by the group this week.
Click here to view her video if you haven't yet.
Lukho has made it to the top 10 list of the competition.
Her audition video was posted on the group's Facebook page and since then, The Soils' fans strongly believe that she's the perfect singer to replace Buhle for the moment.
The fans even started the hashtag #CutTheSearch so that Lukho could go straight into business with the rest of the group.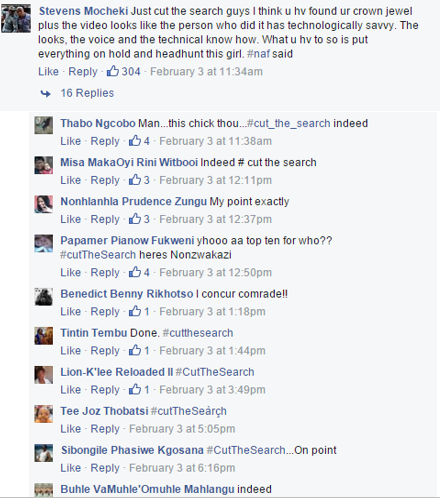 We're not sure if the group has found the young lady but one of their fans lead The Soil to Lukho's Facebook account.
Now all we have to do is wait and see which ten lucky ladies will make it to the top ten list. 
The Soil has confirmed that the announcement will be made today, 5 February on Yo.TV
READ: Buhle from The Soil to focus on ancestral calling.
Image Credit: Instagram