Endless Hope Bible Church
Bishop Israel Makamu
has been at the centre of a sexual favours scandal so big it led him to quit his Moja Love Tv show.
Read more:
Top Bishop Asks For Sexual Favours?
Well the woman who he alleged asked to sleep with has had an interview where she is spilling everything.
According to her, Bishop Makamu offered her R1 000 000 for her to keep quiet but her father refused to take the money and demanded that the bishop apologise for propositioning his 17 year old daughter who was a virgin at the time of the incident.
She had allegedly left the job because she felt vicitimized and unsafe.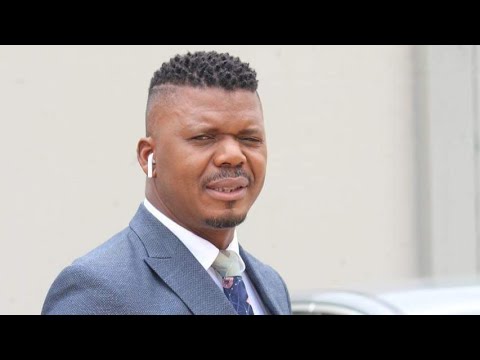 After watching the video, a Facebook user summarised the interview.
Just last year a video where
Bishop Makamu
asked people to make a donation of R1 000 or R1 200 tithes went viral and people were not impressed with the pastor.
The
Rea Tsotella
host was slammed for asking such a hefty amount from people, during a time where people are faced with uncertainty on where their next meal will come from as jobs are being lost.
The Bishop
made a video which has since gone viral for all the wrong reasons, encouraging people to do their bit in helping him help others during the pandemic. The video also provides bank details which can be used to send the money.
Even though he has a number of supporters who are sending money, many others are slamming the Bishop for this act, accusing him and many other pastors who are using this pandmeic as a way of milking money from people.
In an attempt to prove the legitimacy of his 'fundraising', a clip shows the pastor printing out proof of payments from those who have donated, serving as an encouragement for many others to do the same.
Responding to the backlash, he told
Daily Sun
that those who are downplaying his work as a man of God, should ignore the video because it was not meant for them.
Emphasizing that the money was strictly for people who are in need, he said; "If you don't have it then that message was probably not for you but do not discredit my work as a man of God. I've been helping people all my life, I didn't start because of lockdown."
With the money, they are helping people in need by donating food parcels. Since the beginning of lockdown, the Bishop claims that he has been donating 500 food parcels every week.
He asks people to respect him and his work and he has been encouraging others to help people with whatever they can.
Social media is not impressed with the Bishop. Here are some of the comments:
Read next:
Police: What Letter from Kelly Khumalo?

Picture credit: Facebook.com