Local TV actress, Brenda Ngxoli
has opened up about her spiritual journey, and bagging a nod at the prestigious
South African Film and Television Awards
(SAFTAs), this year. The actress recently got candid with
ENCA's
anchor, Sally Burdett on her show, and spoke about how she is thrilled to have bagged a SAFTA nomination.
Brenda
said getting a nomination after her big hiatus is a very humbling and great opportunity because, they acknowledge the top 3
thespians
in the country "I think what we miss is to go Oh my goodness, this nomination means that I'm in the top 3 in the country, these are almost like local Olympics " she said.
Speaking about her spiritual journey, and leaving the industry to focus primarily on that, was not a smooth sailing journey "It was full of tears and also I got to learn more about the African tradition, medicines and cultures and how we do things in Xhosa tradition. So it's all growth but growth comes at a price and you have to be prepared to sweat for a little bit." said
Brenda.
A few years back,
Brenda
decided to pack her bags and left the city of Gold after she had endured much in the industry, including suffering from sexual abuse. She said bouncing back was not easy because she had to get rid of a lot of things which were not impacting to her growth.
Brenda
further reiterated that thespians must share their knowledge and take accountability of things happening around the industry to help it grow.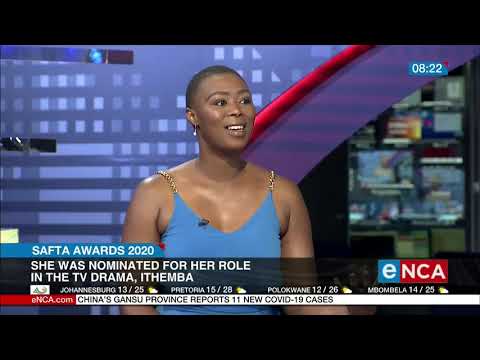 Video Courtesy of :
ENCA
Main Image Credit: Instagram