After only sixteen days in rehab after physically assaulting a man, Love More hit maker, Chris Brown chucked up the deuces and was released from rehab after being scheduled to remain there for 30 days.
According to reporters, Brown's lawyer Mark Geragos insisted that his client be released so he would have the freedom to fulfil his community service duties after the infamous altercation of 2009.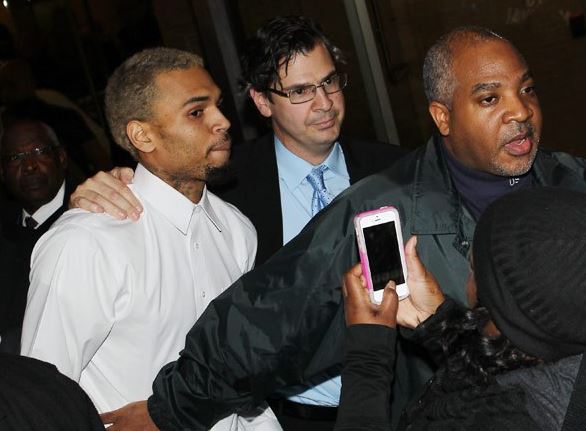 Due to his enrolment in the rehab programme Chris also had to push back his X Album which has been pushed back many a times.  We're starting to wonder if it will ever be released in timed for the set date of 3 December.
On the other hand we're happy that Christopher still has his main girl (Karrueche Tran) to hold him down.  Despite a host of poor decisions in the past few years, it's nice to see that he's making some sound decisions in the relationship department.