Shimza
has found himself trending again for the wrong reasons. This time around, tweeps have been dragging him and accusing him of being rude. This follows after a fan tweeted and asked the DJ to invite him, to one of his lockdown shows.
The fan asked everyone to retweet his tweet so that he can get the attention from the DJ.
Shimza
finally gave him the attention but it ended on a sour note. The DJ responded and said, he needs to stop harassing him and it is annoying.
Shimza's
remarks have sparked a major debate on Twitter as some Twitter users have been accusing him of being rude.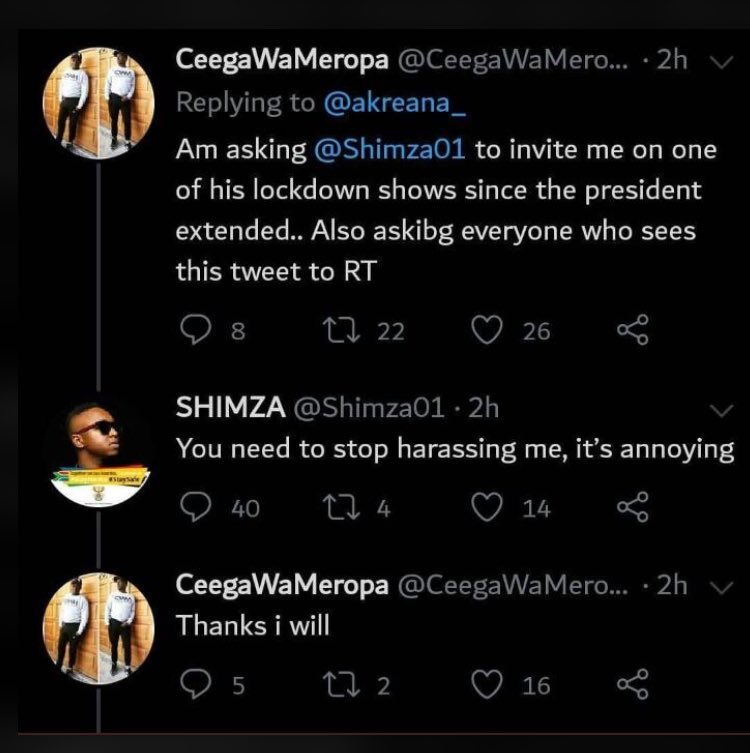 Shimza
came to his defence and said, the fan is constantly on his timeline, so he feels harassed. Twitter users tackled him and said he was just rude and does not appreciate his fans.
Read more:
Nasty C Signs To Def Jam!
Image credit: SowetanLive