There's seems to be some sort of dark cloud that's been hovering over South Africa in these recent weeks. First we lost legendary soccer player, Shakes Kungwane a couple of weeks ago and now romantic radio maestro Eddie Zondi has left us. The greatest talents of our era seem to be departing at a very alarming rate and as all Zondi fans would agree this week, it hurts deeply.
Yesterday messages of condolences poured in from all over South Africa after SABC spokesperson Kaiser Kganyago confirmed that Zondi had passed on. The popular Metro FM DJ died of a heart attack and it was announced on Monday afternoon that he had not survived the encounter. 
If there's one thing Zondi definitely succeeded in doing it was making his listeners fall in love, even when they didn't believe in love. With his husky, gentle voice and romantic ballads how could one not fall in love with this man's show? 
Every Sunday from 3-6pm South Africans would make a date with Metro FM's king of romance to be inspired, entertained and enamoured by the popular DJ. What we especially loved about Zondi's show is that you could easily listen to him whilst studying for that difficult exam paper or preparing dinner- it worked for eveyone. Also, how many of you know of couples who have revived their dwindling relationships thanks to the man we held highly when it came to slow jams and matters of the heart?  We know quite a few; our editor included.
Even today most of Zondi's fans are still in shock at the loss of a man who made Sunday afternoons pleasurable.
This Sunday will surely be a difficult one as Metro FM listeners come to the realisation that they will no longer hear Eddie's iconic voice on the radio station. The story of his last show on the 15th of June was a heart-warming tale that created a lump in our throats.

Then there was this tweet by T-bo Touch.  Although some might've seen the Twitpic as unnecessary, we can't deny that it came from a place of extreme sadness and loss.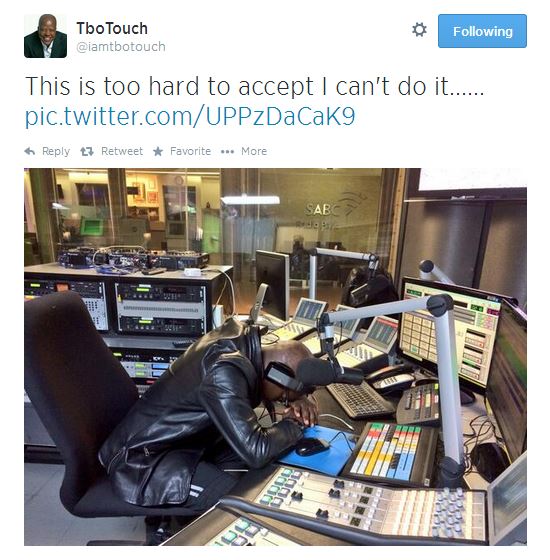 And who could forget the anthology of musical albums filled with emotional ballads that Eddie Zondi put together for couples to enjoy outside of his radio show? We are open to correction here, but how many black homes do you know of that had Eddie Zondi Ballad album editions? Plenty, is your answer.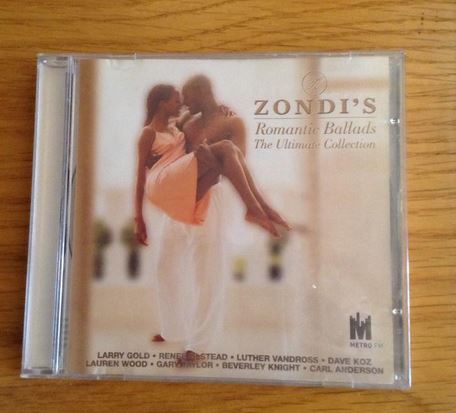 Many people hail him as a legendary influence in radio and he will always be revered as the ultimate doctor of love. However, one person who we think described Eddie perfectly is Lebo Mashile. The TV presenter and poet described Eddie Zondi as "Radio's archangel of romance."
Rest in peace Eddie Makhosonke Zondi and thank you for the memories.  Sunday radio will never be the same.
Credit image: Facebook/Twitter