Lasizwe Dambuza
was thrust into the spotlight with his funny YouTube videos. The media personality has managed to carve out a successful career in the limelight, but his relationship status always leaves his fans wondering
A couple of months ago, he and Vusi Nova
sparked dating rumours
after he shared a picture of them looking cozy. Social media users speculated that they were dating, but he has finally decided to set the record straight.

In an Instagram live Lasizwe vehemently denied rumours that they dated with Vusi Nova. He said they are friends with Vusi.


"I never dated Vusi Nova." he said.
"He is a good friend of mine," he added.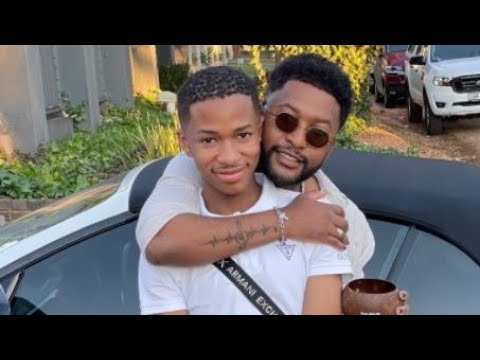 Lasizwe said he has been behaving lately and he had no scandals, but not until controversial blogger Musa Khawula
exposed his alleged new love interest.
According to Khawula, Lasizwe's new bae is Jabu Brown, rumours that he has denied. Lasizwe was seething when he caught wind of Khawula's claims.
He called him a "pathological liar," and said he does not have proof that they are dating.
Lasizwe has also rubbished rumours that he and
Khanyi Mbau
are beefing. This follows after fans noticed that they no longer follow each other on Instagram. On the same Instagram live, he explained why they have unfollowed each other. He said Khanyi does not engage with his content, and it bothers him when people he follows do not like his content.
"She said your content does not speak to me," says Lasizwe. He went on to say that he is petty and he expects his followers to engage with his content, the same way he does.


"I am sometimes petty, if you are following me like my content and comment the same I am going to like your content and comment, so I was like dude you will follow me when you like something on my page and when my content speaks to you,"


He shot down rumours that they are allegedly beefing. "You guys like creating drama and saying they beefing," he squashed the rumours.

Image Cred; Instagram