It's finally here; the inaugural episode of The Gareth Cliff Show Live on Comedy Central. The episode had the local entertainment Twittersphere buzzing yesterday and this morning with its intoxicating mix of chat, topical analysis, interviews and eye raising personal revelations.
Continuing its topical beat, episode two of the show was nothing short of tongue in cheek as shown by the interviews that took place and the topics that were discussed.  If you happen to have missed the show you would've seen that Gareth interviewed outspoken EFF Commander-in-Chief, Julius Malema.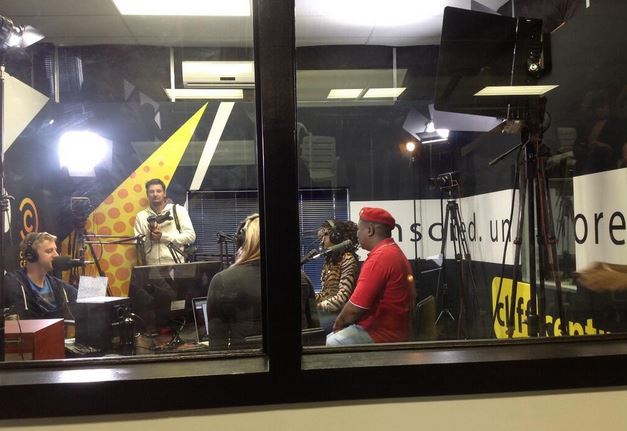 When we heard that Juju was going to be on the show, all we could see was a set of red hazardous lights!  We actually thought Gareth was going to seriously grill Julius to the point where he'd need treatment for his third degree burns from the fiery questions. However, it was actually quite an entertaining show that involved us listening to a rather lengthy voice mail from Juju that sounded like he was at an EFF political rally.  This man really does eat, sleep and breath his political party.
Gareth even made us listen to the comments of two white EFF members, and jokingly mentioned that they're probably the only two white members of the political party.
"Oh no, we have many white members, all over the country" – Juju said with a rather sly smirk on his face.
So far the show has been receiving a positive response from the public.  People are even catching up on the show during their lunch break.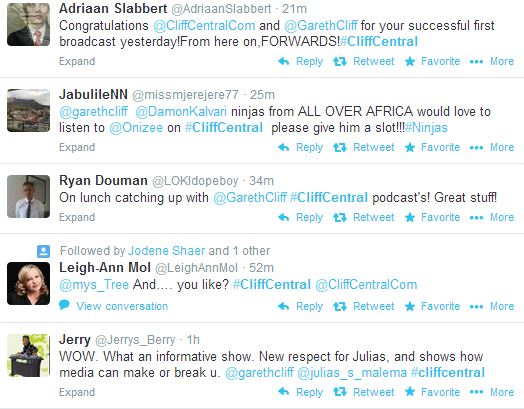 If you missed yesterday and today's show fret not The Gareth Cliff Show Live on Comedy Central airs on Comedy Central (DStv Channel 122) between 7:35am - 08:50am every Monday to Friday, streaming live on comedycentralafrica.com and on cliffcentral.com from 1 May.