Kelly Khumalo'
s name got dragged through the mud yesterday when controversial blogger
Musa Khawula
, said her son,
Christian Khumalo
allegedly got expelled from school.
Read more:
Did Kelly's Son Get Expelled From School?

"Kelly Khumalo's son allegedly expelled from his school for bringing marijuana to school. It is said he stole it from Kelly Khumalo's boyfriend Mthokozisi Yende," tweeted Musa.
Social media users quickly made
Jub Jub
trend with some telling him to take full custody of Christian. Of course the rumours have not yet been addressed by Kelly nor Christian but people have already decided whether they believe them or not.
One of the people is Slik Talk who said Kelly is extremely toxic.
"Kelly Khumalo has to be one of the most toxic individuals in South Africa. She is a cancer...everywhere she goes she destroys. She is a toxic person at best. First, she was married to some businessman who died then she got with Jub Jub who went to jail then she got with Senzo who, died, he was shot. It's like a bad cloud follows this chick," Slik Talk said in his YouTube platform.
"I don't mind when the boyfriends, the husbands I don't care. But now when the bad energy starts to go to the son, that's when we should start to question your motherly skills. Kelly Khumalo your motherly skills are questionable, how is your son stealing weed from your so-called lover?"
He then took aim at Kelly's rumoured bae, former Kaizer Chiefs player Mthokozisi Yende.
"Your kid cannot be 13 years old, already getting expelled because of weed. What kind of mother are you? How is your kid so young already getting expelled after stealing from your lover? Why does your lover smoke weed at his age," he said.
He then took it back to those muthi claims made by her baby daddy, Jub Jub and said it might be true because of the so-called "bad cloud" surrounding her.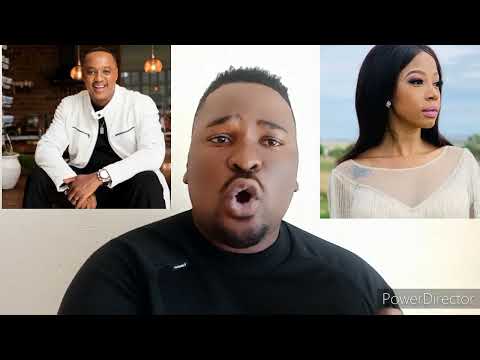 Jub Jub, despite his feelings towards Kelly, wished her a beautiful
Mother's Day
on Sunday, May 8. "Despite our differences, I would like to wish the woman who carried and brought my son into this world a Happy Mother's Day."
Kelly once addressed their beef and how Christian still has never met his father Jub Jub. "Nobody called me back and I also stopped trying," she said and added that she has washed her hands and will tell her son everything when he is older.
"I've tried and when Christian gets older he will know. I mean his old enough to remember that I did mention certain things with him because I was trying to make an effort for him to have a father in his life. I am washing my hands. I have had enough. This whole father thing is an issue. Christian's father is not making an effort. My father is also not making an effort," added Kelly. "Also with my dad. Everything is fizzled out. And, I'm at the point where I'm like – it's right now. I don't care anymore."
Image credit: ANMG