Successful and deadly attractive, we thought that was all Lesego Maphanga from Cliff Central was about. However, it turns out that Lesego is also quite the philanthropist - an individual who is always willing to lend a helping hand.
Whilst many of us were turning it up in the cold at the Delicious Festival this past weekend, Lesego was doing a much nobler act. The young model organised a soup kitchen to help those in need in his community, which was a welcome sight given the extreme cold experienced in Johannesburg of late.
So while you were either cozy in bed or warming yourself up with a cup of hot chocolate, Lesego and his Cliff Central team were feeding the masses with soup and kindness.
Here are just some of the pictures of what went down at the soup kitchen.
Making winter a bit warmer for those in need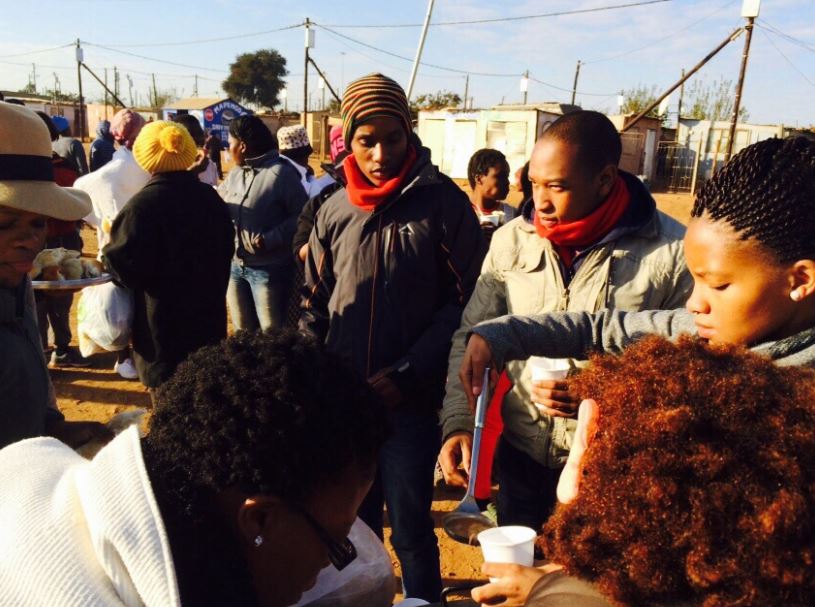 More soup for everyone