Is there a hotter property than
Msaki
right now in the Mzansi music scene? Any track that features the talented songbird appears to be an automatic hit; just ask Tresor,
Prince Kaybee
,
Black Coffee
, Mobi Dixon and a number of her most recent collaborators.
She's lent her voice to one of the biggest tracks of 2019,
Fetch Your Life
and also has a catalogue of her own music and this week we had the opportunity to sit down with the singer and pick her brain on her experiences in South African music so far.
Our interview began on a fun note, as I called her in between her travels. She had just stepped out of an Uber but had no issue making time for our chat. I began by welcoming a fellow Slummie (person from East London, Eastern Cape) to the call to which she also claimed "Well the amount of Tinashes I know from Rhodes, I thought we may have already met!"
This light greeting set the tone for what went on to be a thoroughly enjoyable interview. We kicked things off with me asking if she's getting used to the fame she's garnered at this stage of her career.
"It's so great to see the wave of love from people who are discovering me as I'm going mainstream. But I've always felt really celebrated, even in my underground life. I get this rich and generous feedback from the people that follow me. Maybe the frequency and the platforms have changed, however."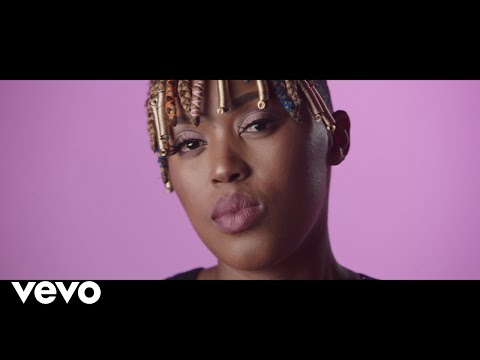 As a fan, I admitted that I can sometimes get a little possessive of my favourite artists when they are discovered by "overnight" fans. I have followed Msaki for a number of years and grow tired of being asked "Hey have you heard this dope singer?" by fans who are only catching on now. As it turns out, the singer does not discriminate between fans new and old. She says,

"It's all about appreciating your fans, whether they found me yesterday or have been tracking me for a while. I've got a special bond with the lifelong fans, and a wonderful bond with the new ones too!"

We then got to speaking about gigs where she revealed that this past Sunday she was performing at the Mother's Day concert at the Johannesburg Zoo. Considering we've seen her playing gigs in clubs, I asked how this type of setting was a challenge for her:

"I have no issues whatsoever switching it up for a different crowd although i had to learn how to adapt for the club. On Sunday for Mother's Day I played with two guitarists either side of me as I do the vocals. It's a little different because I feel stripped of my own guitar which is usually what I gig with! It was fun for the whole family, everybody enjoyed it and I played songs that put a smile on people's faces."



Msaki, thank you for the music, we appreciate it.


Main Image Credit: Msaki_ZA