In light of the show's cancellation which was attributed to the channel's commitment to reviewing underperforming shows on the channel despite the channel's initial projections. As such, as one soapie comes to an end, it has become a trend of the channel to replace it with a new soapie.


Not varying from their tried and practised formula, e.TV has come out with the trailer and premise of the new soapie set to take over the 18:30 time slot which Durban Gen occupied.


e.TV confirms Durban Gen's replaced as Nikiwe


Ahead of the official release of the trailer for the upcoming soapie set to take over Durban Gen's time slot, e.TV had released a statement on the premise of the Nikiwe, which is produced by acclaimed actors and co-owners of production company Adult Advisory Thomas Gumede and Lungile Radu.


The premise of the upcoming soapie is detailed as:


"Imagine inheriting all the wealth in the world, having power and influence in the palm of your hands, only to have it all stripped away from you by your own family. This story tells a tale of what it means to be "hood rich" following the lives of the Radebe family witnessing the rise and fall of a family empire based in the surrounds of Diepkloof Extension, Pimville and Orlando, Soweto."
Moreover, e.TV executive Mark Madai was quoted as sharing his excitement about the upcoming soapie when stating:


"Exciting times are ahead of us, as a channel we fell in love with this story concept because it also follows the lives of the youth, we've explored all possible dilemmas that this market would go through and translated them to screen-giving viewers a product that they'll resonate with, night in, night out."
Following the official statement, there was the release of the trailer on Friday, 24 March 2023. The trailer revealed the star-studded cast of the upcoming soapie. A cast which is a blend of seemingly veteran actors and new but popular talent who have yet to be fully recognised for their acting abilities.


This includes veteran actress, who in the past three decades has shown her versatility in playing comedic, dramatic, but always capturing performances
Clementine Mosimane
. Moreover,
Backstage
lead
Lorcia Cooper
returns to the channel as Mosimane's second hand. And the title character goes to
The Wife
actress Lungelo Mpangase.
Ahead of the release of the trailer, Mpangase was cryptic in saying goodbye to her breakout role as Xoli Zulu who died in the recent episodes. When asked at the time, where viewers could see her next she was mum. But now we know that Mpangase had nabbed her first leading role.
Watch the full trailer below: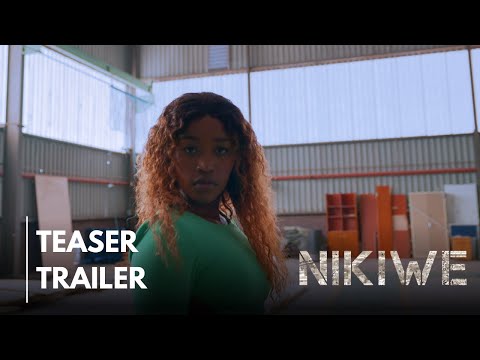 Image credit: ZAlebs