News across the block is that
Nasty C
is officially the most streamed South African artist on Apple Music over the past four years. This adds to his 2018 Spotify title where he was named as the most streamed local artist on the rival streaming platform.
No artist has managed to take advantage of the streaming era like
Nasty C
. He recently celebrated the news that his sophomore album,
Strings and Blings, had gone double platinum
(and that every track on the record had gone platinum) and this week it was revealed that he is Apple Music's most-streamed South African artist of the last four years. He edged out competition from Joyous Celebration, AKA and more of the country's biggest names. Take a look at the list below:
1.Nasty C


2.Joyous Celebration


3.AKA


4.Sjava


5.Cassper Nyovest


6.Mlindo The Vocalist


7.Black Coffee


8.Goldfish


9.Snotkop


10.Sun El Musician


Firstly, how is Snotkop in the Top 10? Secondly, Nasty C's streaming success is no surprise. Let's take a closer look at how he manages to stay on top of the streaming charts:

Streams over physical copies

Nasty C's sales strategy appears to lean heavily towards streams and the numbers speak for themselves. Strings and Bling is accredited with a total of 46,000 sales but only 6,000 of these (less than 15%) were physical copies bought in stores. The rest of his "sales" were actually streams (psst: 1,500 song streams = 1 album sale). Nasty C clocked an incredible 60 million streams for his second album which works out to exactly 40,000 sales.


An extremely digital fan base

Nasty C knows where his fans are. His tech-savvy fan base has no problem streaming his albums, with many of them willing to fork out the R60 for a monthly streaming service. One would assume that many of his fans are within close proximity to Wi-Fi services and can afford data (or rather, their parents can afford data!) needed to stream regularly.

ANTI-Piracy!

Not only is Nasty-C pro-streaming; he's also ANTI-PIRACY! Do you remember the time he called out a "fan" who had pirated a Tellaman album?


Through his legal resources afforded to him by his label, Nasty C is able to clamp down on websites and services illegally pirating his music. Look, there will always be those who can get what they want for free but Nasty C's efforts to fight illegal downloads have made a difference in his sales.

High Profile Features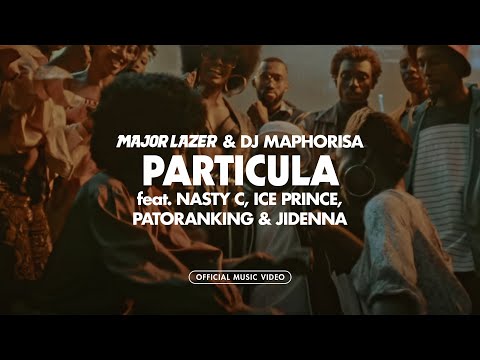 While Nasty has come out on top; he has had some help along the way. He's featured on some of the biggest songs over the last few years, including DJ Maphorisa and Major Lazer's
Particula,
Boity's
Wuz Dat
and more recently, Tellaman's
Whipped.
He's returned the favour too; his smash hit
SMA
features the delightful Rowlene whose fan base flocked to stream the single millions of times. As much as he's done on his own, his well-chosen collaborations have helped him gain even more mileage.


Read Next:
Nasty C took on Jaden Smith!
Main Image Credit: Trace TV