These are the days Twitter lives for! TMZ leaked exclusive footage of Beyonce's sister, Solange Knowles savagely attacking rapper and Bey's hubby, Jay Z tonight. It made for some fascinating viewing as we watched Solange join Beyonce and Jay Z in an elevator after last week's Met Gala. Things hit the fan very quickly after Solange snapped into a violent rage and began attacking Jay Z before being restrained by a security guard. Even then, Solange continued to lash out at Jay Z physically and verbally before eventually obliging to the security guard's demands. 
She seems to snap suddenly, but we're quite sure something must have been said to spark the incident, question is what? Here are some of the most believable theories we've either come up with or we've come across.
Solange is Pregnant with Jay Z's Child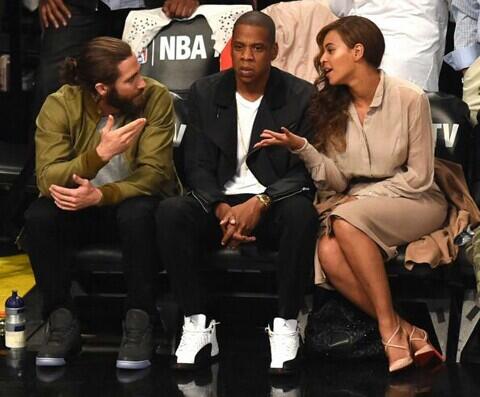 ​
We have to admit, this is one of the most farfetched of the theories out there; but then again, who would have thought that this entire incident could happen? At this point we can't rule anything out, and the idea that Solange lashed out in rage at Jay Z for making her pregnant. Perhaps she was out to homewreck but the guilt caught up to her and caused her to lash out at Jigga? 
Sisterly secret?
I think Bey told Solange some fckd up stuff Jay Z did and said "dont say nothin" and Solange said "fck all that!" That's why Bey was like 😳😶

— IG: HoneyGuwop❤️ (@HoesAintLoyal) May 12, 2014
This one makes sense. A lot of sense. Beyonce stood still and did nothing, maybe she was in shock as she watched her sister seemingly break a promise and attack hubby, Jay Z. It's the one theory we have found that explains every single person involved's behaviour. This could then support another long rumored theory; 
Jay Z cheated
Let's face it; we've all been suspecting that Jigga is getting a little sumn sumn on the side for the last three years. It wouldn't come as the greatest shock to anybody in the world if it turned out to be true. Judging from Solange's response as well as Beyonce's response (She may not have done anything in the elevator, but remember she went home with Solange while Jigga went home alone) he is not going to have it easy. Like we said a few posts back, nobody would want to be Jay Z right now.