President Jacob Zuma ended his final Q&A session in Parliament for 2015 with a bang, and was having so much fun on Thursday that one opposition MP had to remind him he was not Trevor Noah.
Msholozi could not stop laughing while the opposition questioned him about serious matters.
It really was a giggle fest, with Zuma at one point saying: "I don't know how to stop my laughter. Is it hurting? No." 
He even suggested laughing was good for his health. 
Read: Time For Tea: Loyiso Gola eats humble pie 
Zuma may have been amused, but the Tweeps were not. 
Two things are evident. 1. The Chair is biased. 2. The South African Parliament is a joke (above all,our President). https://t.co/ZfpSLQSdQy

— Mich! (@iammichiewill) November 20, 2015
Let's join President Zuma in laughing at how hilarious the ongoing drought and water shortages are! pic.twitter.com/4sGhhFeuOj

— Zakhele Mbhele (@zakmbhele) November 19, 2015
Sad to see Zuma laughing, whilst many in SA are suffering! #ZumaQandA What is the joke? pic.twitter.com/cXouFjLaKm

— Francois Botha (@fbotha1) November 19, 2015
Zuma really was one McNugget short of a happy meal. 
On to some more serious matters! Did Pearl Thusi just reveal who her mystery man is?
Well, according to a picture floating around, Pearl accidentally revealed that sports presenter Robert Marawa is her "bae". 
Focus on the reflection in the mirror.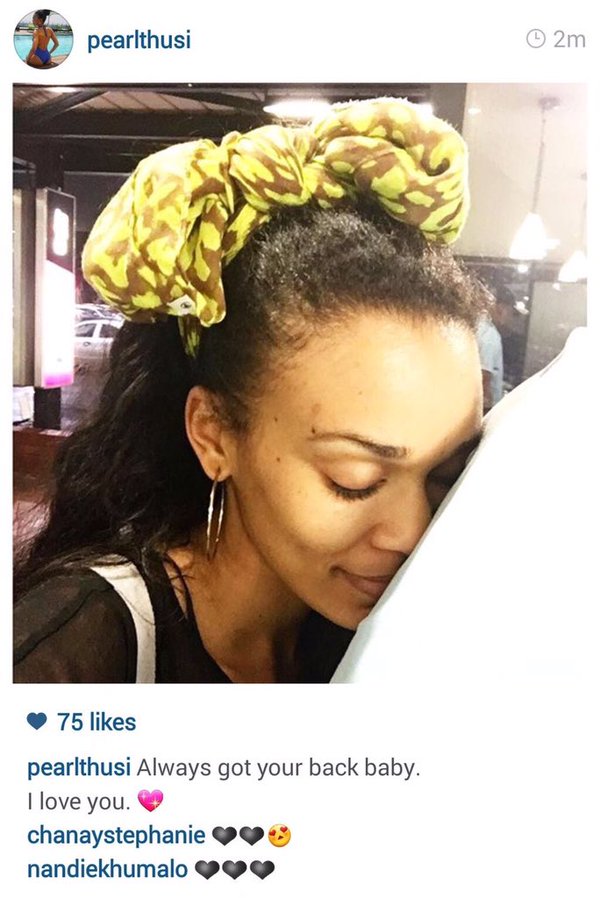 Mmm, we might need a magnifying glass for this one.
Maybe if we zoom in closer we'll see.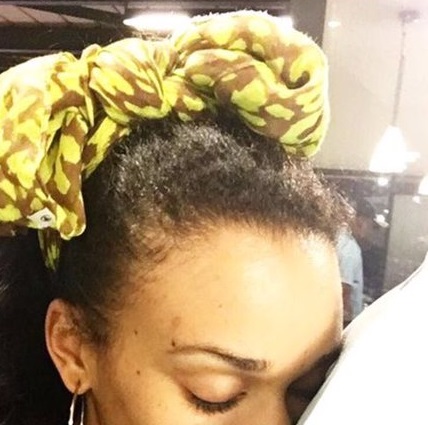 Mmm, interesting. Well, not really! We can't actually tell who it is.  If it was Robert, Pearl is not saying a thing. She deleted the picture soon after loading it (very suspicious), and kept it moving as if nothing happened. 
Read: Pearl insists she's not engaged to Robert Marawa
And to end, Thando Thabethe nearly broke the internet this week when she loaded a video of herself hanging out with Kendall and Kylie Jenner in Australia.
Amazing, right? Well, not if you start talking in a weird American accent, when you are in Australia nogal!  
That accent from Thando_Thabethe got us all lookin' like... @Zalebs @ForeverNew_SA #kendallkylieforevernew pic.twitter.com/NULNSFWgFZ

— Altamish Khan (@khanival) November 17, 2015
That is what we call the Kardashian-Jenner effect.
Read: Time For Tea: Where are the black models?
*Our new weekly column, Time for Tea, takes a look at celebrity news making headlines. So grab yourself a cuppa, and join the conversation! #TimeForTea