Nyan'Nyan has caused great concern for every South African who is in a relationship at the moment.
The thought of having your partner air all your dirty laundry for all South Africans to see can cause you to be admitted to I.C.U right away.
So the question is: what would you do if your partner suddenly took you both onto Nyan'Nyan, all in the name of honesty?
Here's a list of what we suggest you should do, should you find yourself on Nyan'Nyan.
Option 1: Interrogate your partner way in advance
If you suspect that your partner has been creeping around or is acting very suspicious as of late, it's time you sat them down and had a talk because where there is smoke there is fire.
However, you need to be strategic when approaching your creeping partner behind closed doors. Don't come tumbling down on them like a ton of bricks. It will scare them off and they'll probably not tell you the truth.
Chances are if you're calm, they'll be calm, which leads to them calmly opening up to you about why they're acting funny.
Option 2: Remain calm when the cameras are rolling
Ok, maybe you're not willing to confront your partner which eliminates the possibility of you choosing option one.
So, worst case scenario you suddenly find yourself bombarded by camera's entering your house and to your dismay there stands Nyan'Nyan presenter Luyanda Potwana next to your dodgy partner.
Whatever you do, don't panic!
We know you want to do this to your partner...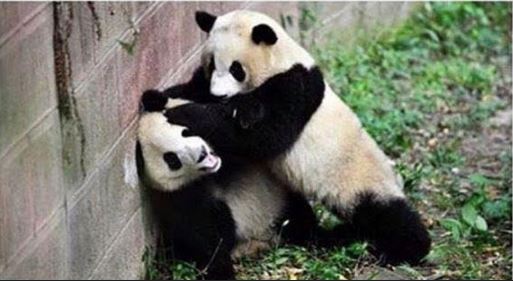 But essentially you should be doing this...
Remain calm, a cool head will save you from great embarrassment.
We know you're going to be boiling with anger inside, but you don't want to be known as that guy or girl who lost their cool on national TV. It will haunt you for life and yes, it will make for good TV content that you won't even be paid for. So whilst the Nyan'Nyan producers are laughing all they way to the bank with their high ratings, you're left with egg on your face because you couldn't remain calm.
Option 3: Call your hood cousins
We all have those ghetto cousins who are always down for whatever, even for a good fight. Now we're not condoning violence but hey, if your ratchet partner has the audacity to embarrass you on national TV, they probably do deserve what's coming to them, as long as you don't have any dirt on your hands. 
Let your cousins do all the ground work whilst you walk away gracefully with class.
Whether you want your cousins to handle the job on or off the camera's is entirely up to you. 
Option 4:
If all of the above does not work for you, just be strong... but by all means please don't do anything we wouldn't do... like burn someone's pubes.
We thank you.
Image Credit: Twitter