The award-winning rapper has been in the music industry for 15 years and in that time he has been a member Teargas, launched a record label, start a clothing line and have a successful solo career.


"I think the core of everything that I do is music and my craft," says K.O, the rapper note that the journey does come with highs and lows but what's important is how you deal with tides.


"To me when things are slow on my end I sit and study the people that are having a high tide and just to get to learn why they are successful at that time.

That allows me to take those learnings from them, me studying them and applying to my situation and then when God says it's your time again, I'm right in the pulse of everything," says K.O.


Making his third album
PTY UnLTD
, K.O says he almost felt that he felt like he was in the same space as when he made his first album,
Skhanda Republic
.
"I wasn't following any formula or any guidelines, it would come to me in my dreams or first thing when I wake up. I would be like this is what I want to do this is the next song, I want to do I wanna do a song like that I was just going sit on it until we get it right," says the rapper.
The album consists of several gems but the track closest to rappers' heart is Tuxedo which is number 12 on the album.


Tuxedo tells the story of a female companion that was once in K. O's life, but they split and rekindle the flame.


"I call her my tuxedo because I feel like that out of everyone else, she was the perfect fit. She was tailored made for me that's why she a tuxedo," says the rapper.


K.O says Tuxedo
is the song he probably worked the hardest on as "sonically putting that together was kinda crazy," he explains.
"It was a whole A&R'ing journey you know that played out with that.
"I recorded the first version, took to some people whose opinions I trust they highlighted certain things that could be better and I took that and went and I applied it to make it what it is," says K.O.
"It's very close to my heart in the sense," he adds.
K.O reunited with
Nandi Madida for Say You Will
, which was an instant hit amongst fans. He released a vibrant colourful video with the singer, which has been viewed more than 600 000 times.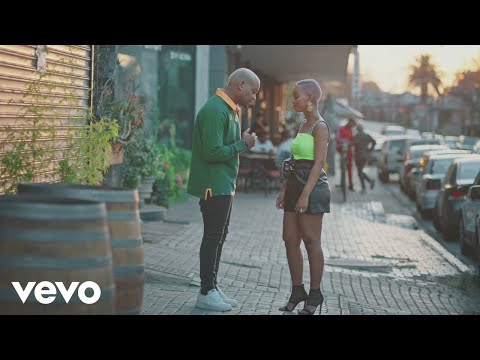 Image credit: Instagram @mrcashtime