Nasty C
, rapper, songwriter, record producer of Zulu Man with Some Power fame, celebrates his birthday today.
Born as Nsikayesizwe David Junior Ngcobo on 11 February 1997, he took on the name Nasty C for his profession.


As he turns 24, here's a look at what has kept him busy last year.


AKA compares him to Pro Kid


It is a fact that Nasty C is one of the top artists in the country, with a stage presence and talent that is unparalleled.
AKA has been rather supportive of Nasty C's gift. So much so, that he compared Nasty to the late and great Pro Kid. Pro Kid, lost his life two years ago, but music has had a lasting impact on the Hip Hop fraternity in the country.



When his solidarity attempt with Nigeria went awry


His South African fans were furious when Nasty C attempted to use his platform to show solidarity for the people of Nigeria.


That too, when the social media led movement of the #PutSouthAfricansFirst movement was trying to make some noise. This movement asks that South Africans be prioritized in South Africa.
South Africans feel that illegal and legal immigrants that live in South Africa are "taking over," while South Africans are not getting as many economic and employment opportunities.



Nasty C nominated for the Hip Hop Awards


Though 2020 was a slow year for most rappers because of the coronavirus pandemic but it was definitely a good year career wise for Nasty C, The Zulu Man With Some Power.
The young rapper was one of the nominees for BET Africa's Best International Flow at the 15th annual Hip Hop Awards.


Nasty C's fans chose the songs he should perform


Last year, Nasty C made some major international moves, releasing an album as well as a documentary on Netflix called, Nasty is definitely on a roll.


To top it off, the hitmaker of Zulu Man with Some Power, decided to host a live performance on Tik Tok.


The icing on the cake for his fans was that they got to choose which of his hits he would perform.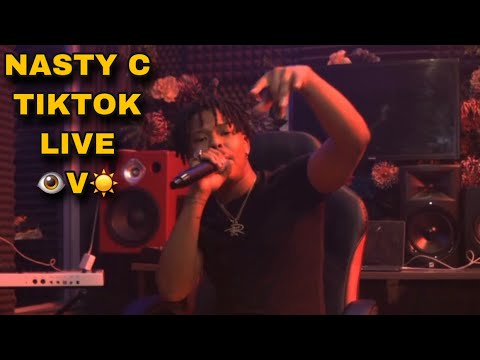 Main Image Credit: Instagram