Newlyweds
Stephanie and Hungani Ndlovu
, have shared their beautiful proposal story. The pair posted a video on their
Youtube channel
, giving their legion of fans, a glimpse of how everything unfolded.
They said, the proposal took place on
Stephanie's
birthday, but she was not feeling well that day.
Hungani
organized a plane ride for their sight-seeing experience, which was delayed due to heavy rain.
The
actor
said, he panicked at first due to the weather, but he was assisted by the airport staff to propose. When they finally landed, their camera crew was already on standby to capture the heartwarming moment. He finally popped the question and homegirl agreed, which gave him even more goosebumps.
He said he had prepared everything even his speech... Y
aas!! T
alk about having a smooth tongue.
Stephanie said she was excited to see him propose, although they had planned to do this, in a year to come. The pair said initially, they wanted to do a video, but someone stole a camera, from one of their church colleagues who were filming their proposal.
The
lovebirds
recently tied the knot and they shared their beautiful wedding video, which had
Mzansi
hyping praises on their
extravagant wedding
. They are undoubtedly enjoying every moment of their matrimonial.
See their proposal story below.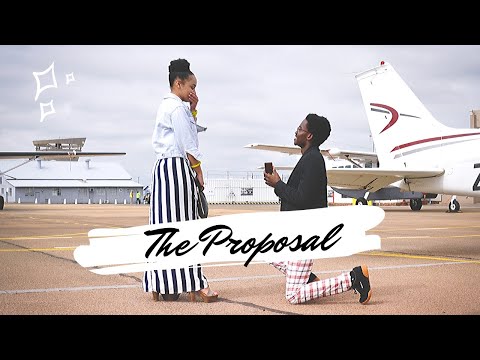 Video Cred: The Ndlovu's Uncut
Picture credit: ZAlebs