Prince Kaybee
has shared a rather hilarious piece of information with his fans, on the relationship with his son. Kaybee said his son only calls him when he wants data. Nope, not his
newborn son
but his eldest son Katleho, which he has been rumoured to not being present in his life countless times.
Read more:
Celebrities Who Are Deadbeat Dads

Kaybee
shared that his son Katleho only calls him when he wants something and that is data. He paints this as an abusive relationship between a father and a son.
His followers know a thing or two about this because they too experience it with their kids as well.
Prince Kaybee has another
son with TV presenter Zola Zeelovin'
and when news broke that the two are parents to baby MMM, many said they hope he takes care of this one, and be more present.
We all know how social media can be, especially on matters that people know nothing about. Kaybee has in the past years opened up about being a single dad to his son Katleho, saying people should not commend him for that but they should rather applaud his mother because she apparently takes care of him most.
The two of them live in the Freestate and Katleho visits his father when it's the school holidays. According to Prince, he has been a single father since he was only 19-years-old. He had broken up with Katleho's mother when he was only a year old.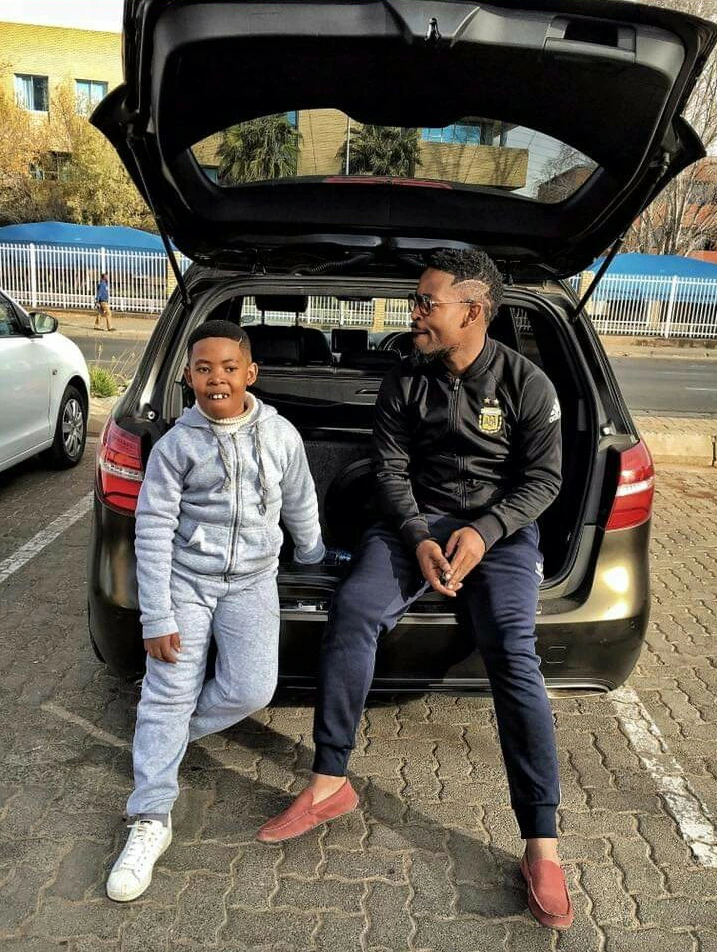 But in 2018, Katleho's mother
accused him of being a deadbeat father.
The Venda born mother, accused Kaybee of not spending time with his son when he was born.
"I wanna take this 'Best Male' award beyond my music. I wanna be a best male in my life. I take full responsibility for not handling the papgeld matter correctly which led to the baby mama going public and everything went South," he shared.
"I have since fixed matters with the mother of my child, we now have a healthy co-parenting relationship and all parties are at peace. This is not something I expect to be congratulated for. But since I won Best Male for my music I would like to expand the meaning."
On his new son, many though he had broken up with
Zola after cheating on her,
but he did not. "She's not going anywhere," said Prince when asked about her. "I'm easily triggered...it's not easy [turning the other cheek] psychologically how I grew up. You need to stand up for yourself as a man. As a boy it's too much responsibility, so for me it f***ed with my mind for a very long time, [until] I met the girl of my dreams and we've been trying and trying...those kind of little things, gestures of love, they change you."
Read next:
Zola Opens Up About Her Son
Image credit: Instagram