The remaining 31 SA Idols contestants each performed for the judges one last time on Sunday night's episode of Mzansi's favourite singing show. Each performer was accompanied by some of the best musicians in the country for a mere two minutes that could prove to be the most important 120 seconds of their lives! To up the ante, these make-or-break performances took place at Sun City in front of the country's biggest Idols fans as well as critical radio station DJs. 
Idols judge, Randall noted after the concert that even before the judges sit down to choose the Top 16 - who will perform for South Africa's votes over the rest of the season - he has already spotted quite a few talented singers that he would love to work with on the Universal Music label.
One gentleman who absolutely killed his performance (in a good way of course) was Vincent, who performed a beautiful rendition of Miguel's smash hit, Adorn . The young man sang his version so well he had to repeat his performance for Randall to fully soak in.
Hey; did you see what happened to Cassper Nyovest? This beef is spiralling out of control!


The judges were also particularly blown away by 23-year-old Bongiwe Silinda from Nelspruit, who failed her first audition at Carnival City but won her Golden Ticket a few weeks later when she auditioned again in Pretoria.
"I am very happy you gave yourself a second chance. Beyoncé would bow down to you after this," said judge, Unathi Msengana who praised Bongi's stirring rendition of Amy Winehouse's Back To Black.
Tumi from Vosloorus consistently blows us away with every performance. Since her first audition we've kept our eyes glued on her, anticipating each performance which has left us breathless.  For a twenty year old we're still in awe of how mature and amazing this young lady sounds. What's even more interesting is that, just like Vincent she seems to really enjoy her moment on stage.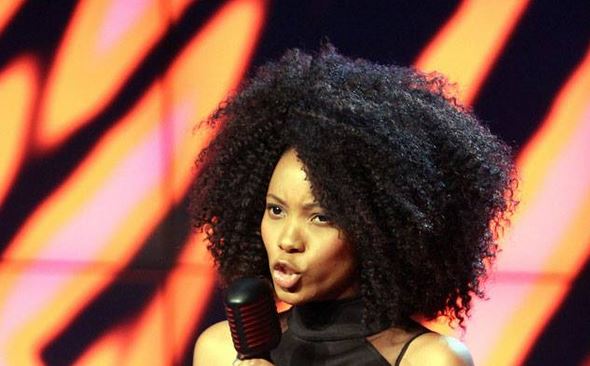 The judges were also very taken by the youngest contestant of this season; 16-year-old Olivia Cloud from Johannesburg. Randall went as far as predicting that she would become a pop star with or without their help.
"My role here is quite superfluous, really," he commented drily. And 27-year-old Musa Mashiane from eMalahleni is still on track to become the second "Musa From Witbank" in a row to take the Idols crown, after his friend Musa Sukwene's triumph last year. "Some people don't need to try. Some people just have a whole lot more soul than they should at age 27," Gareth Cliff noted after Musa's rendition of Ed Sheeran's "The A Team".
Now the judges must sit down for the most difficult Top 16 debate they have ever had, before breaking the news to the contestants and deciding who gets to perform for South Africa's votes and who will fall at the final hurdle.