The popular Alexandra-based radio station Alex FM has fallen victim to the ongoing looting in the country. The station has lost millions worth of equipment.
Read More:
SK's Fiancee Loses Everything
Taking to Twitter to share the sad news,
News anchor and Power FM host Aldrin Sampear
said the equipment worth 5 Million was stolen and as a result, the station had to be offline. He pleaded with tweeps to contribute towards rebuilding the station.
"Alex FM was ransacked, equipment worth R5million stolen & is now off air...If you can help #ReBuildAlexFM please do & contact TK, the station manager 076 155 9777...I pledge R5 000. Community Radio was my frequency out of poverty, they took a chance on me. I'm eternally grateful,"
tweeted Aldrine.
Primedia also extended a helping hand and pledged R50 000 to rebuild the station.
Sharing the pictured of the damage made at the station, Isaac Mangena said he does not understand why people would ruin something that belongs to the community.
"This is the little that's left by rioters as they looted @AlexFMRadio89. I was with the team yday as they went through the rubble trying to make sense of what happened, why someone would target what belongs to the community. It's sad! We continue with our journey to #RebuildAlexFM."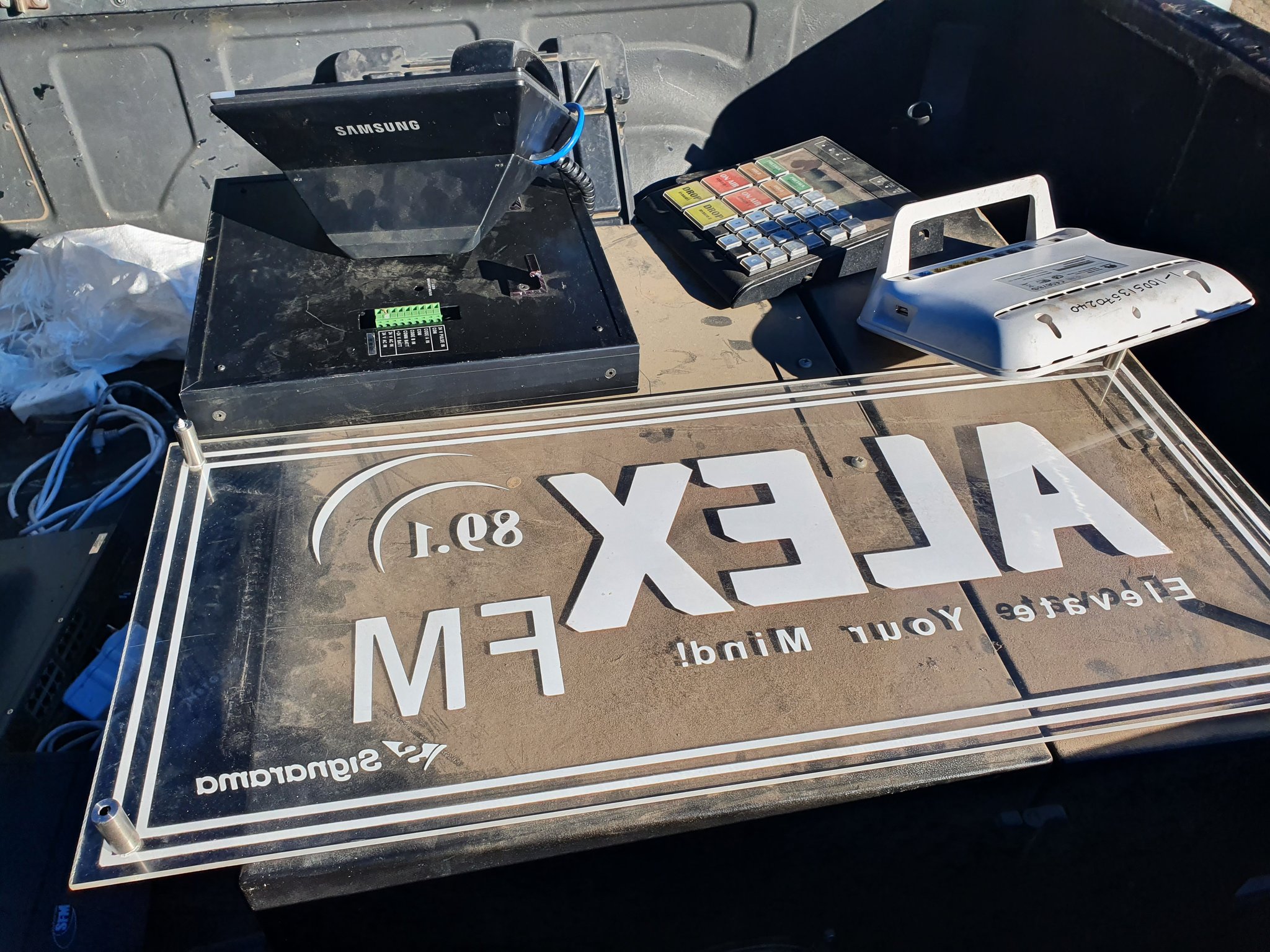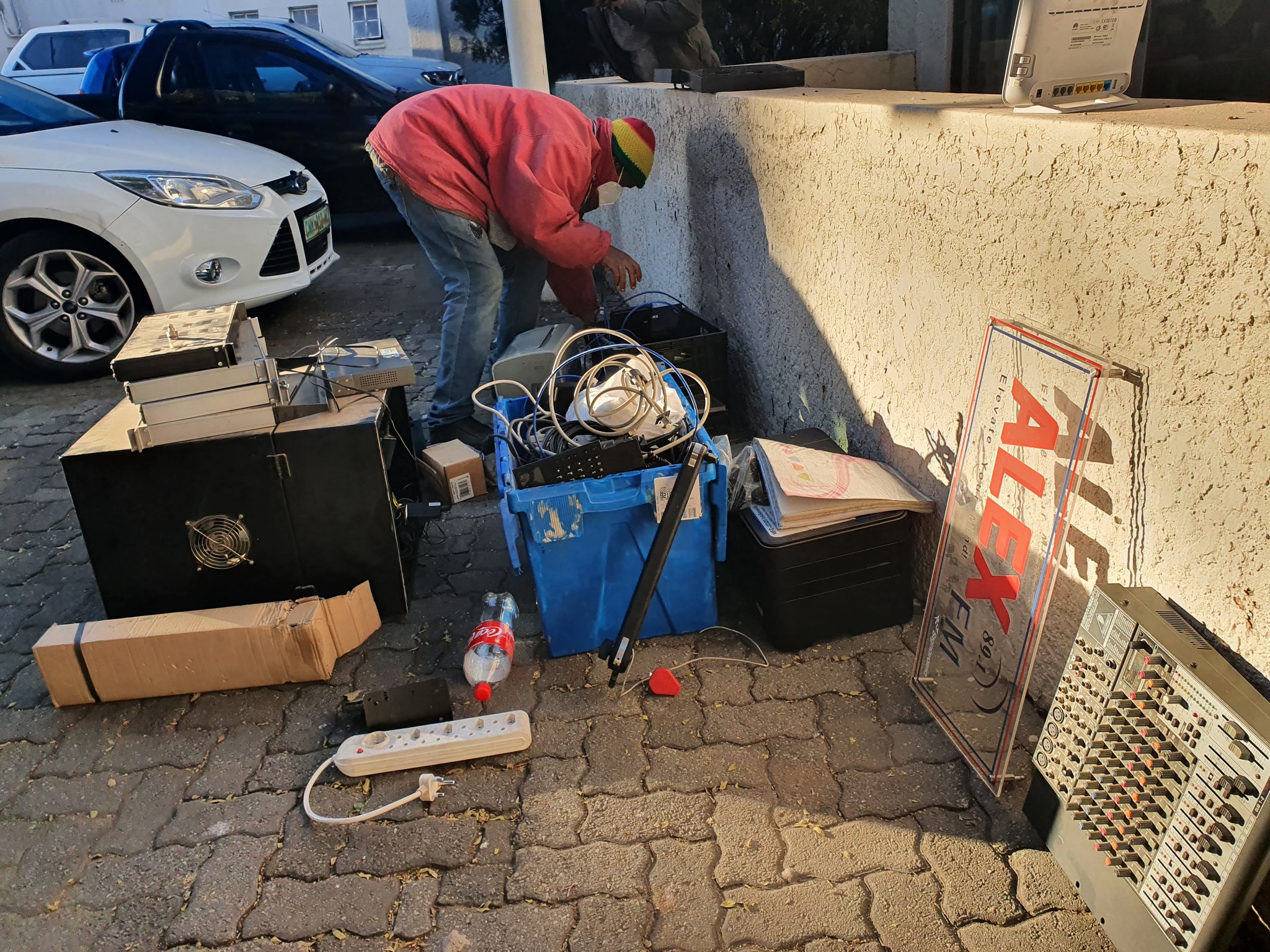 @Leahjazzlive also said:
"I cannot stress enough the importance of community radio. They provide a completely unique service to a surrounding community and give a space for young presenters to cut their teeth because experience is essential & campus radio can't be the only pathway. #ReBuildAlexFM"

The station's manager Takalane Nemangowe told Daily Sun that it will not be easy to replace the equipment lost.
"We have lost equipment close to the value of R5 Million and that will not be easy to be replaced. I am grateful to everyone who has pledged to donate and those who've donated already because people from all walks of life have come out in numbers to assist."

He said if the station does not recover, this will increase the unemployment rate.
"The station was the voice of the township and they have taken that away. What breaks my heart the most is that the community has stolen from themselves as the station does not belong to us as management, but the community. There are people who are dependent on the station for income and should it close down, it adds to the unemployment rate. I'm very heartbroken,"
Nemangowe told the publication.
Read Next:
Mihlali Issues An Apology
Image Cred: Facebook