Amanda du Pont
is a Swazi-born South African actress and she is one of the most beautiful and celebrated young actresses in South Africa. Many know her for her portrayal of Serina in the drama series
Life is Wild
and Sharon in the
SABC 3
comedy-drama
Taryn & Sharon
.


She is also a television anchor/host, voice-over artist, model, brand ambassador, live event MC, and businesswoman.

Here's a look into Amanda du Pont's life.


Amanda du Pont Age

She was born on 26th June 1988 in the city of Manzini, Manzini District in Swaziland. Amanda is of Chinese, Portuguese, French and Swazi ancestry. She is 31 years old.

Amanda du Pont Family
Amanda is of Portuguese, Chinese, French and
Swazi decent
. Her father's name is Henry du-Pont, who is the son of Princess Ncabile who is the daughter Prince Mshengu and the niece of King Sobhuza II and her mother is Antoinette Du Pont.
She had this to say about her parents
"My mother, Antoinette's mother is Swati and her father is half Chinese half Portuguese and my father Harry Tum's father is a white French man and his mother is from the Swaziland royal family."
Amanda has
2 beautiful sisters
named Amber-Kayleigh Du Pont and Adele-Kim Du Pont.
Amanda adores her gogo so much.
Amanda du Pont Education

Amanda moved to Mpumalanga in South Africa to finish her high school at Uplands College. She obtained a Bachelor of Arts in live performance from Africa Film Drama Art. In 2012, she was awarded a Diploma in Acting by the New York Film Academy in the USA.


Amanda du Pont Career
Amanda du-Pont is a Swazi actress, model and television presenter best known for her role as Thabisile Dlamini, who is introduced as a friend of Alilai Mukwevho and business associate to
KK
, on the
SABC2 soap opera Muvhango
, from 2009-2011.
At the age of 21, Du-Pont was awarded a Life Time Achievement award by Swaziland's Department of Arts & Culture for her early achievements in film and television and her promotion of the Swazi language and culture.
She is also known for her role as Lelo on the SABC1 youth soapie
Skeem Saam
, joining the show in Season 3.
She is also known for co-hosting the SABC1 celebrity gossip show
The Real Goboza
, joining for the final episode of Season 7 before going on to Season 8, in November 2013. She joined
Phat Joe
on SABC 1's celebrity gossip show, The Real Goboza with Sinazo Yolwa, both introduced as Pearl Thusi's replacements. She co-hosted Come Duze 2014 with Lunga Shabalala of
Selimathunzi
.
While she enjoyed working on
RGB
, her job clashed with a lot of relationships she had built with fellow entertainers in the industry and that lead her to make make some serious decisions about her career on RGB.
During her interview on Metro FM's lunch with Thomas and Pearl, Amanda revealed that the RGB show was no longer serving her purpose or where she wanted her career path to go. She further revealed that her job at RGB nearly tarnished her friendship with
Khanyi Mbau
.
Amanda has acted in numerous television series including
Generations
, A Place Called Home, City Ses'la, Life is Wild, Intersexions, Single Guys and End Game.
Amanda stars as Ashley in the Netflix superhero series
Shadow
, which was released worldwide on 8 March, 2019.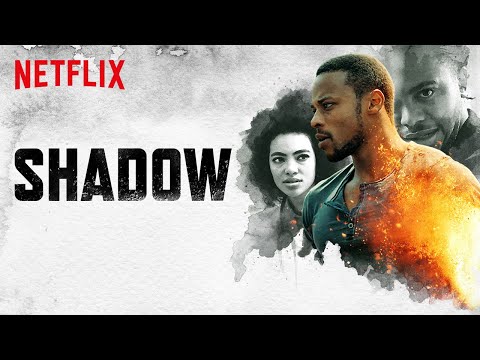 Amanda du Pont Boyfriend
Amanda du Pont was once romantically involved with
Cassper Nyovest
. However, the relationship did not last and the two went their separate ways. Amanda was then engaged to
Jub Jub
, but that relationship didn't last too. At one time she was said to be romantically involved with Slikour as well.
Amanda du Pont Fiancé

Amanda du-Pont announced her engagement to long-time boyfriend Shawn Rodriques in an Instagram post.



The Swazi-born actress was on a romantic holiday in Maldives and recently celebrated her 30th birthday there – but it seems her boo had something even bigger planned for her.



Ever since she got married, fans have been waiting with baited breath for when she will announce her wedding day. Well, much to the shock or rather disappointment of many, she recently announced that her wedding plans hadn't started to take form.



Let's hope she gets to it soon.


Amanda du Pont Fashion

Amanda most certainly knows how to match her outfits no matter the occasion. The media personality is always on point and as her fans we have no choice, but to stan. Her Instagram page is all the proof we need right now.

Boots

These were definitely made for walking and they have a way of adding that edge to the outfit you have on for the day.



That cool jacket

You can't go wrong with a good motorcycle jacket in winter.



Ready for that meeting?

Look good, feel good and have a dash of confidence, then you know you are going to nail it.



Like a boss

Even in those gorgeous pants, Amanda still looks amazing whilst commanding her presence to be recognized like a boss lady. Who run the world, right?





Working hard in the gym

That beautiful body cannot come with one not putting in the work lifting those weights. Amanda goes hard in the gym.

Amanda du Pont Abuse
Amanda du Pont once spoke about the
abuse she suffered
at the hands of an unnamed man who bears a striking resemblance to then incarcerated ex-boyfriend Molemo 'Jub Jub' Maarohanye.
Amanda in an interview with Real Magazine spoke about being violated by a former partner, who she never revealed, but about who she dropped subtle hints that lead one to believe she was talking about musician Jub Jub.

The actress however, found the strength to let go of all the anger she had and move on with her life.




Clearly, Amanda has been doing just that and it is hard to miss. At every turn, she's just been bagging those W's and she's happy as can be. We hope she continues doing so.




Main image credit: Instagram/@amandadupont