Summer is back. I felt it as I walked 750 meters from my work to Tasha's, Nicolway for my interview with Ami Faku and the sun was bearing upon me without any sympathy. I feel it every time I hear an Ami Faku song on the radio and think to myself "This is going to be a December hit". I was also reminded that summer is upon us when I finally showed up to our interview and there Ami was, sipping on an iced peanut butter protein shake, wearing an almost-bear-shoulder dress and glowing in the light that was gracing her face.
There's nothing quite like summer in Mzansi and it felt like a genuine honour to be speaking to an artist who is about to pronounce the beginning of this summer with the release of her debut studio album,
iMali
. Ami Faku has made a strong name for herself and in the last 12 months she has established herself as one of Mzansi's most exciting vocalists.
I sat down after placing my order and we wasted no time in starting our conversation. I began by observing the large number of filled tables at Tasha's. Why were there so many people who were not at work?! Ami laughed as she joked,
"Some people don't work do they? Or it could just be old people swiping their pension funds away!"
We got straight into the heart of our conversation as I congratulated her on the recently announced news that she had just gone Gold for her song,
Into Ngawe
with
Sun El Musician
. She glowed as she reflected on where she currently is in her career:
"I am being appreciated right now! I'm just like What? Really? Me? I am not in doubt it's just a really interesting experience because I've been at festivals where i'm not known and I get people saying 'I don't know you' and the response isn't as great. But now it's different, people are excited before I get on stage. And it's grown!"
Speaking of the song and its success, Ami was incredibly proud to have seen
Into Ngawe
become a chart-topper and a household hit in Mzansi. She said:
"It's an amazing achievement, Sun El Musician is a great person to work with and Into Ngawe is a song that people love to sing along to, it's an incredible experience and I want to reach people with my music so to see we are doing that is great".
I remembered seeing
Ami on The Voice South Africa
way back when she was still called Amanda Faku on the second season of the talent show. I touched on the success of other artists who never won their singing shows (
another Amanda came up
) but went on to achieve great careers and Ami was keen to share some insight on why that turns out to be the case for some of our favourite singers today:
"Yeah it [The Voice] gave me a platform but more of an underground push. I didn't go mainstream from the Voice immediately, but I met a lot of people who would go on to help me in my career. But
not
winning a singing competition doesn't mean you're not good enough. It just means you weren't giving a close enough rendition of a song people already know. But it doesn't mean you can't sing!"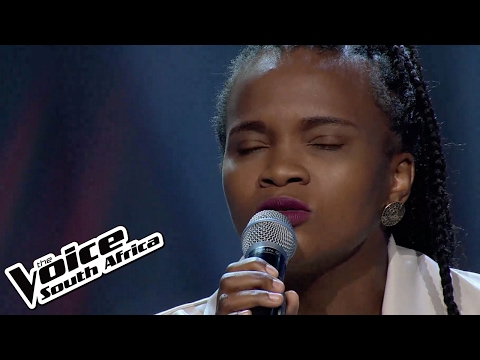 From 2017 we fast-forwarded to 2019 where she is not only a gold-selling artist but also has a brand new music video.
Inde Lendlela,
the lead single from her upcoming album, was given a stunning visual treatment and it dropped on YouTube last week. I noticed that there was another video that already had 100,000 views on her page and wondered where the difference lied:
"So the first video was actually just a GIF on loop but it wasn't a full visual. THis is the full video and so far it's doing well. I like to just be myself, I want to represent myself well in my visuals [although she admits that she pays closest attention to her sound]. In terms of success, I already reached my dream benchmark when
Into Ngawe
reached 1.25 million views on YouTube so I'm content".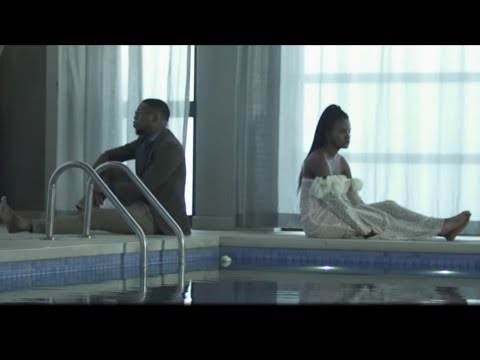 We moved from the single to the full body of work itself. Ami will be dropping her long awaited debut album,
iMali
on the 27th of September and she shared the plans to launch as well as the stories behind the record:
"I'll be launching the album in my hometown Port Elizabeth next week. It felt important to me to be able to bring this album home, to where I grew up and where people know me and support me the most. Tickets are available at Computicket for those who want to attend!
The titular track,
Imali
is inspired by the people I've left behind. I've had people who never lived to their full potential, or never found happiness maybe because of money or lack thereof. I want that song to be a warning for people.
It's an honest album, at times I also talk about being tired of the music industry, at times I talk about going home and feeling warm and happy. And also the perception people have like when I climb on a taxi. It's about everything. It's me."
I kept admiring the manner in which Ami conducts herself. She describes her decorum as "small town mindset with big city dreams". She also explained why she is such a friendly soul:
"I really try my best to be as respectful as possible no matter where I go. Yes you can be talented, you can be a hard worker, but respecting people really goes a long way and costs you nothing. I think that has helped me a lot in my career. "
With
iMali
currently sitting at #2 on the iTunes pre-order lists, we're certain that Ami is paving the way for a successful summer.
The only thing we expect will be higher than this year's soaring temperatures is the soul singer's scorching performance on this year's charts.
Read Next:
How Anele became the host with the most on The Voice
Image Credit: Provided by Sheila Afari PR