If you thought that things were going to slow down for international star producer/DJ Black Coffee, you my dear, are a hater.
Black Coffee
hasn't slowed his roll and nor does he intend to, as he has rolled through with a breath taking, new visual for his song, "Wish You Were Here", alongside South African singer Msaki.
The soft romantic feel of this uplifting track gets paired with a new music video that shows young black love torn apart by distance. Flashbacks of scenes where the couple are together are intertwined where the couple are apart in their own worlds.
'Wish You Were Here' was filmed across South Africa, from the city streets of Johannesburg to the open spaces and landscapes of the rural cape. It was directed by Cape Town based photographer Adriaan Louw and produced by The Swank Group, who are responsible for producing music videos for other African artists like Burna Boy and
Ricky Rick.
Black Coffee has been very vocal about his desire to push African music to the world, and much more, during which the star producer/dj dropped some gems. He has sold out tours both locally and internationally and still stays level headed and humble, never forgetting who is or where he comes from.
Read:
Black Coffee Sells Out The O2
The DJ is clearly living his dream and is committed to helping disadvantaged youth also do the same. This has seen the Black Coffee Foundation partner with Cape Town based sound and engineering school, SAE Institute and Bridges for Music to facilitate the funding of a disadvantaged Sound Production student annually. The funding covers the full tuition for a student to study SAE's renowned one year full-time Higher Certificate in Sound Production qualification, at the campus.
"One thing that is always clear is music, when it's African it is African," Black Coffee mentioned in an interview with
OkayAfrica
in 2018. "We still have the power and it's something they can't just duplicate, that is ours." Can we get an Amen? Can we get a priest to bless us with holy water here?
Speaking of Africa's international appeal,
Black Coffee
also mentioned that "It would be nice to hear African music on the peak hour set, where it's not boxed into a small section." It's definitely a must and we're happy to see that he has and he continues to pave the way for other aspiring South African and African artists to keep pushing through.
"Music is a positive thing. It goes where religion and politics can't. It's very important to always carry that''
What's next for Black Coffee? Currently the hitmaker is in Milan, Italy for Fashion Week and will then head down to the Mother City, Cape Town to perform as a resident DJ at the two day weekend festival,
ULTRA
in March.
Clearly all the worlds a stage for Black Coffee and we'll be happy to give a standing ovation for the set.
Watch the video and get the spiritual awakening you need for the rest of the week.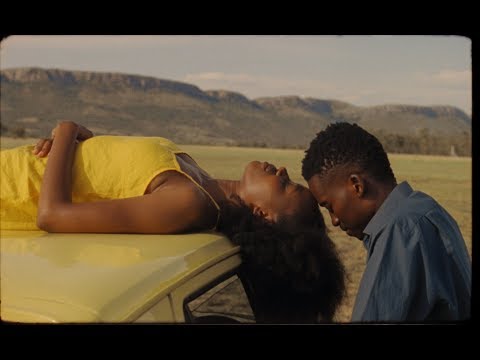 What to Read Next:
Levels! DJ Black Coffee hangs out with Beyoncé and Jay-Z
Main Image Credit: Channel 24