Muvhango
actress and businesswoman,
Tebogo Thobejane
who was recently interviewed on MacG's "
Podcast and Chill with MacG"
shocked fans when she revealed that she used to make R200k a month for four months.
She stated in the interview:
"During Covid-19, I used to make R200 000 a month…and I did it for four months."

During the interview, she was also asked if she's been to the Hockey Club before and her response was, "What is the hockey club?" Tebogo also added that she's never seen Jackie in spots where there are rich men.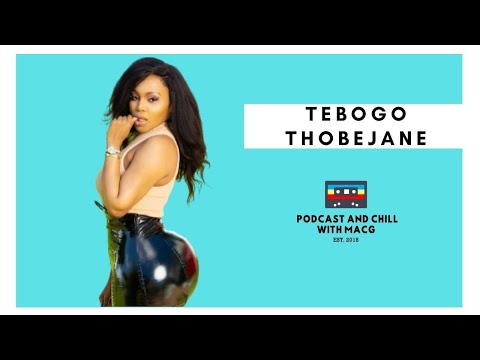 Read More:
Tebogo Thobejane Does Not Want To Be Compared To Buhle Samuels
The actress
who features on
Muvhango
as a wedding planner said she made this money when she ventured into OnlyFans accounts last year after the lockdown.
Though the actress previously opened up about being on OnlyFans since 2020 in an interview with City Press, this was the first time she actually mentioned how much money she made from her side hustle.
She stated in the interview with City Press:
"My seminude and lingerie pictures are everywhere on social media and many people can access them for free. I am glad that I am now getting paid as a content creator for my pictures. Although I have other businesses, this is an easy way to make money just by using my smartphone in the comfort of my own home.

I am doing this as a side hustle to feed my family. I am also embracing my body as a chubby woman. I was born with this body and I am proud of it. I also want to inspire other chubby women not to be ashamed, to show off their curvy bodies. No one is perfect."


Thobejane
got into survival mode when clubs and entertainment venues as she was a hostess and an appearance model at clubs.
The AFDA Graduate also warned young woman to stay clear from sharing nudity (explicit adult content) on the platform as it can come back to haunt them.


She explained in the interview with MacG that there's going to be a point where you'll be pushed to a limit, that young women often get offered something big and might end up regretting their decisions in the long-run if they fall for the trap.


The 38 year old actress who became popular by befriending reality star and businesswoman, Faith Nketsi is also a co-founder of Nketsi's Feline Model Management.


She was recently in the headlines for snubbing tweeps who compared her to former Muvhango actress, Buhle Samuels who also often breaks the internet with her banging body.
The actress
spoke candidly in an interview with Daily Sun and stated:
"I'm not here to replace her, I've worked very hard. I'm carving my own path. I'm not here to emulate anyone. I appreciate the wonderful reception I've been getting for my debut role. Rather applaud the good work we are bringing to the entertainment industry."

Image Cred: Twitter