Last week, South African award winning accapella group The Soil announced that their female vocalist, Buhle Mda, would be going on a break due to her ancestral calling.
This came as a shock to The Soil's followers, who expressed great disappointment in the decision Buhle had taken.
On social media many people were confused and wondered where the calling had suddenly come from.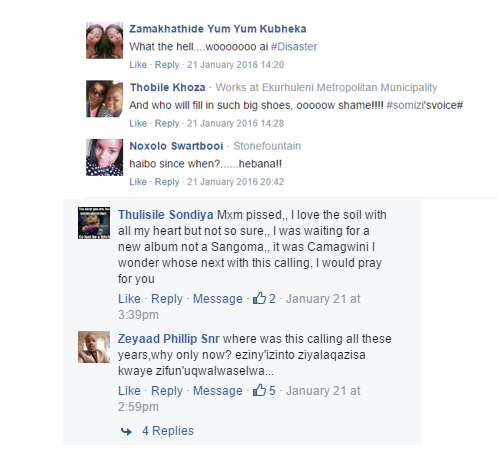 But in a recent radio interview with Mo Flava, Buhle mentioned that she did not make this decision just for the sake of it and had actually taken the time to ensure that she was making the right decision.
"It's not something that I just woke up and decided to do, it's been a constant thing that's been on my mind and I would say now it's long overdue. So I have to take on this journey in order for me to be a better and a new me," she said.
Since the announcement, Buhle and her group members have announced that they're currently looking for a female vocalist to take her role in her time of absence. 
All the audition information can be found on The Soil's Facebook page.
Buhle also mentioned that she appreciates all the school kids who have been sending their video auditions to them, but stressed that the auditions are only open to ladies who are between the ages of 19 and 34.
Image Credit: Facebook