Last night Africa watched in anticipation as I.K announced this years Big Brother Africa winner and to many's surpize it was Namibia's Dillish Mathews who scooped up a very cool $300,000 from the 90 day competition.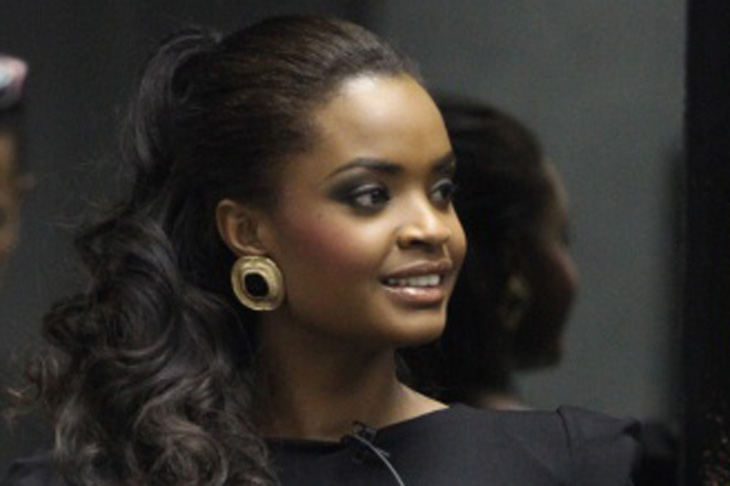 Dillish welcome to ZAlebs, you're now $300,000 richer! Did you wake up smelling like a couple of dollar signs this morning?
I don't smell like money but I sure as hell feel like money, it's the greatest feeling on earth and I'm just too ecstatic.  It hasn't really sunk in but I'm sure it will later on.
When you heard your name being announced as the winner what was running through your mind?
I was really just filled with emotions, I couldn't stop crying.  Even when I got on stage I found myself trembling uncontrollably the love I was receiving from everyone was just so overwhelming and unexpected.  People creating posters of me, you know such things don't happen to girls like me so I really just respected and honed in that entire moment which I shall forever cherish.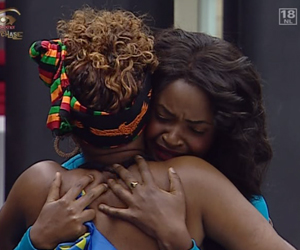 Many people think that to win Big Brother one has to be very strategic or always stir up drama in the house; you did the opposite by being neutral. Why?  
On my side I honestly don't think I was controversial or conniving or even a gossipmonger   I knew I had to just stay in my lane and stay out of trouble, I enjoyed staying in my little corner and just observe what tricks people had up their sleeves.  I used "Princess" my alter-ego as a defense mechanism which placed Dillish in a little corner, letting "Princess" handle all the 'dirty' work.  I'm naturally a person who tries by all means to avoid trouble and I think I succeeded well in doing so.  I'm very thankful for that the people loved my game plan, I'm so happy!
There's $300,000 in your bank account what does Delish plan on doing with such a lump sum of money, ball out?
[Laughs] No I'm not going to ball out, I just plan on building my family a bigger house we can all live in and obviously the second smart thing to do with the moola is do a whole lot of business investing especially in the business that I'm trying to establish.  I'm also going to take it easy…no need to blow the money at once.
Many African viewers were convinced that West Africa would take the title of Big Brother this year, what's your take on the turn of events?  To be honest I was shocked, I also thought the that West Africans have this in the bag without a doubt because time and time again they have won Big Brother so like I've just mentioned I'm just so happy man and being that I'm a woman and it's women's month in is the cherry on top of the cake.  Ladies we've done ourselves proud and thank you to everyone who voted.
Dillish also added that she's still embarking on a modeling and acting career, ZAlebs asked about her lip-locking moment with house-mate Hakeem and a shy Dillish just giggled.  Well, it was clear to us that she didn't want talk about that Dillish-ous kiss.