A big welcome back to YFM's DJ Zan D who took the time to speak to ZAlebs this week about 
We last spoke in 2013, how have things evolved for you in the last few months? 
I've been spending a lot of time in the studio cooking some hits. I can't wait for South Africa to hear them.
We've seen a lot of changes taking place on both YFM and Club 808, how have you greeted the changes? 
- With YFM, none of the changes there have really affected me. Instead I've been gaining more fans and friends through my mix show; so much so that even artists feel the need to give me their music so I can play it before anybody else.
- With Club808, I'm happy that we are now back on the main e.TV channel. As for the new presenter, Nonhle Thema, she is such a cool person. She didn't take long to get comfortable and become a part of the family
A lot of people have said that YFM isn't as strong as it was a few years back, especially after losing some top talent. How true is this? 
It is, but that happens with YFM all the time. Every once in a while YFM will lose some top talent but they have always managed to come back up. In just no time, the personalities at Y now will be big names and everyone will forget that they were once nobodies.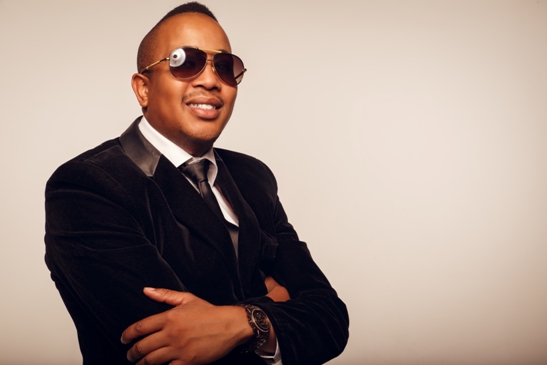 Who are some DJs we should keep an eye out for on Y? 
Dj Sabby, Khutso Tsheledi & Mulo. Those 3 names have been really working hard to push their brands and they are really talented.
Moving on, local hip hop just seems to be getting stronger and stronger. How would you summarise 2014 in Local hip hop? 
I can confidently say that local hip hop, this year for the first time ever, is bigger than house music. I love that every local artist is working hard and the hard work is visible.
Obviously the story that's dominated headlines is the prolonged beef between AKA and Cassper. Do you think it's played out now, or is it still relevant? 
-The beef is pretty much played out and I'm glad it did. It just went on for too long and it was starting to go too far with guns coming out etc.
DJ Sabby told us he thinks Beef is good for hip hop. Who would you like to see become a bit more aggressive? 
Beef has always been a culture of hip-hop most especially in the US but our industry in SA is too small for such things so I don't support it. 
There are some hot events coming up this year, can we expect to see you at any of the big festivals/gigs? 
The Majour League Dj's have a huge event that they are doing at Wanderers this weekend, that should be dope.
Spring Fiesta is also coming in October, I'm really looking forward to playing there as well.
We read an interview a while back where you mentioned you were working on a mixtape, when can we expect the release? 
I previously under estimated the work involved so I've had to push things back a bit. For now I'll just be releasing singles.
If you could release the perfect hip hop song, who would you feature and what would it sound like? 
Being ambitious, it would be a song with Rick Ross & Drake on the verse, Dj Khaled and T-Pain on the hook and it will definitely be a club song.