Late nights and early mornings is what we thrive on here in Johannesburg and last Friday night/ Saturday morning was no different. The best local talent and the hottest Jozi crowds were all in attendance, and the night was made complete by a drop of international flavour.  We arrived at Taboo at exactly 10PM and were greeted by a jam-packed audience who were patiently waiting to see Neo-soul song bird Erykah Badu aka DJ "Lo down Lorreta Brown" do her thing.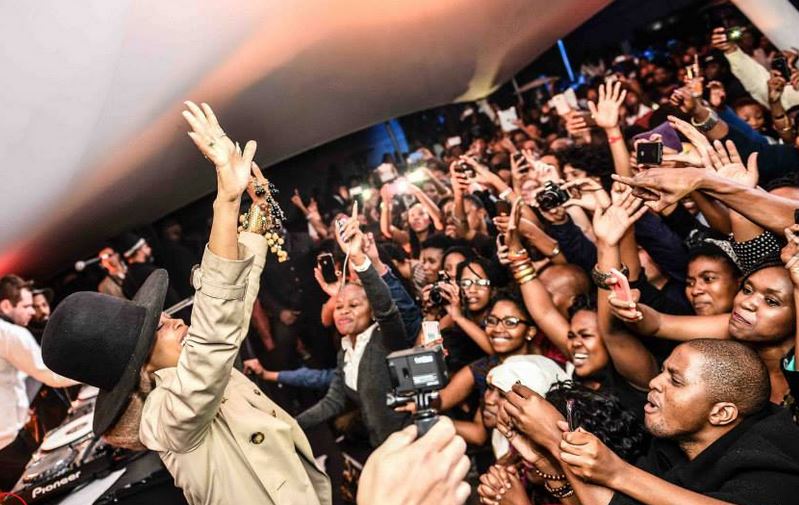 Many might have not been aware of this but the event was actually the launch of Kuli Chana's new range headphones known as Rocka. Ironically enough upon our arrival we bumped into the man himself sporting a stylish black, buttoned up shirt and jeans.  We found it quite interesting how low-key he was trying to be- even though his attempts were futile as fans hollered his name from all four corners of the club.
Numerous performances from the likes of MiCaSa, DJ Zinhle, Da Les and Danny K took place and set the mood before Erykah came on. Danny K's performance was definitely our favourite of the night- the guy is incredible live and he proved it again as he effortlessly showed off his vocal abilities and growth as an R&B artist.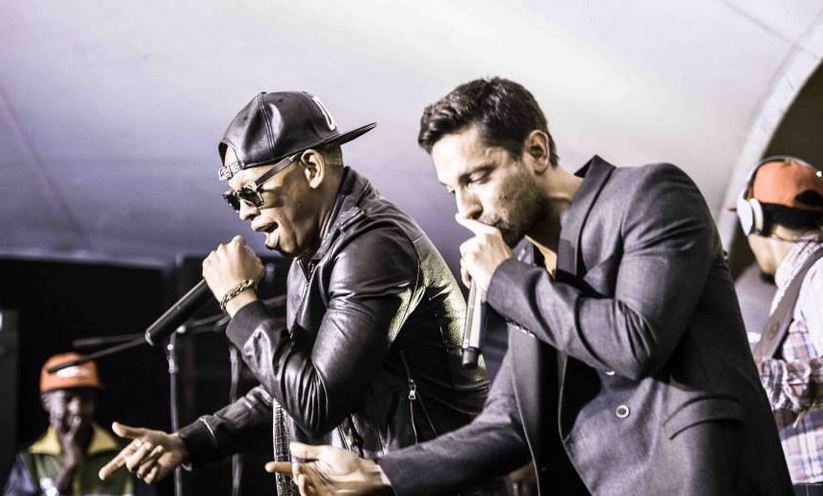 Other celebrities spotted at the event were "Mr Congratulate" – AKA who also tried to keep it low-key in the VIP section, while Pearl Thusi was having the time of her life chatting away and dancing to almost every single song. Jealous down guys, this hot mommy can move with the best of them! (Hash tag, just saying).  
Thandiswa Mazwai was also there with her two lady-friends- the DJ had perfect timing as he played Jack Knife's Uyahamba, originally sang by her back in the 90's.  The expression on her face was priceless when the song came on, giving off a bit of a smirk to her friends and we couldn't help but wonder what she was thinking.
The entire ZAlebs team stood at a standstill feeling all flustered as the gorgeous Lootlove (Luthando Shosha) passed by us, towering over the crowd in her stylish new blond hair-do neatly tucked under a cute miniature Charlie Chaplin hat.   This girl isn't just hot or sexy or any of those trivial titles. "This girl right here, this girl right here!" (Kat Williams's voice) is a Goddess! 
Hours had passed by with Ms Badu nowhere to be seen. That was until the entire crowd suddenly gravitated to the VIP section, and low and behold there she was, sporting a woollen beanie with that overly sized trademark hat of hers.  Flashing lights and peircing screams engulfed the entire club when Erykah made her way onto the stage as she grabbed the mic and enthusiastically said: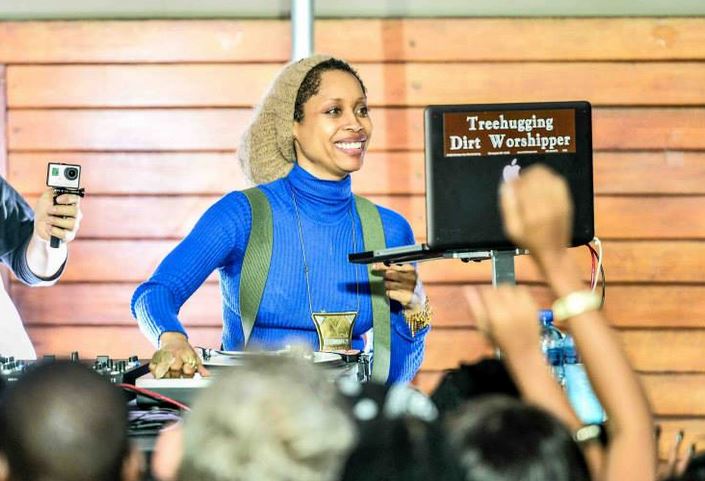 "Johannesburg I'm in your city whatchu gone do!?"
The crowd couldn't do anything but scream hysterically, DJ Lo Down Loretta Brown first hit us with her hit single Soldier .  She also took us on a time capsule journey back into the 70's and skipped a couple of decades, landing into the 90's with some tracks from The Notorius B.I.G and Lauryn Hill.  She aslo played a song by Andre 3000:
"This my baby daddy playing right here, ya'll know who my baby daddy is!" she jokingly said.
So there you have it folks, we said we would gate crash the party but thanks to some of the new friends we made, we were able to enter the club like civilized human beings. A massive shout out to the hottest club in Jozi, Taboo as well as to our new friends at HashTag Productions. We look forward to working again in the future! We would also like to extend a hearty shout out to @iamsuede- we finally got to see the man behind the popular Twitter account, as well as the first person who broke the Erykah news, really cool guy! 
Credit Image: Facebook/Taboo Night Club