On Tuesday night, the Standard Bank #Apply launch took place in Johannesburg  and was covered by Top Billing- the champagne program in Mzansi's entertainment scene. Amongst the glamorous local celebrities who were in attendance were Jeannie D and Mbali Mlotshwa. The gorgeous presenters were seen trading style compliments and it's safe to say they hit things off quite instantly.
Jeannie loved Mbali's whimsical ballerina-inspired skirt and instantly became a fan of her blog, simplyenhle.com. They did a Top Billing interview and exchanged numbers. Could we have a new favourite BFF pair?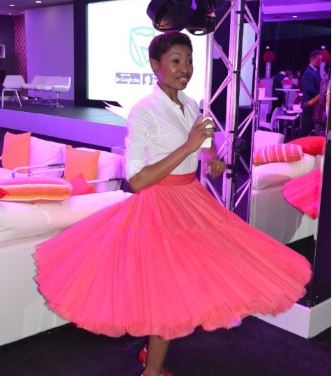 This petite lady really knows how to dress for her body.  What a stunning look!
When girls are dressed in their best, flattering comments are a must!
Credit image: Click Management