Known for his impeccable rhymes, the finesse of executing astounding punch-lines that will have you asking yourself "Did K.O just say that?" and his new single that has the South African Hip Hop community just itching for its release date, one cannot deny that K.O is really gunning for the number one spot as rapper of the year.
In the past two weeks K.O has been sharing his new obsession of pimped out caracara's (Township slang for V.W Caravans) with his followers on Instagram.  At first we thought this was a cool obsession but when he officially announced that this obsession was a build up to his actual single Caracara we thought to ourselves "what a brilliant way to cause hype around a song" We caught up with K.O to hear the process behind the single and its official release date.
Hi, K.O first off congratulations for reaching 17,000 views on YouTube for your Mission Statement video, what does this mean for you since you're embarking on this new journey as a solo artist?
It's a great feeling man, given the fact that we're not that big of a nation, but are still able to produce those type of internet viewership numbers is amazing.  The video is only two weeks and half old but the positive response has been out of this world which shows that  there's an interest in what we're doing as a label and there's an interest around my brand as a solo artist.  I'm in a good space and even more motivated to work harder.
ZAlebs has always been interested in the flow of your lyrics.  It sounds as though you free-flow, is that the case or do you actually sit down and have an actual writing session in the studio?
It really just starts off with the beat, I hardly write a song before listening to the beats set out for me. The beat gives you the direction in which you can take a song as far as the content or concept of the song.  So normally I just go into the studio listen to a beat, formulate a flow inside my head and then immediately get inside the booth and start lacing the track with lyrics.  But creating a song is a lengthy process; sometimes I even leave the studio with the song incomplete, I go home think about more lyrics then the following day I get into the studio with the second verse.  It really is not as easy as it sounds a lot of structure is placed in creating a song. It's rare that someone goes into a studio, listen's to a beat and starts rapping over it, and most of the time those type of songs don't make it into the album anyway.
Sticking to song writing, how did the single Caracara come about?
It's funny because I actually wrote the lyrics of Caracara before I even heard the beat which actually is the opposite of what I just told you with regards to my song writing process.  I basically had the entire song in my head including the chorus, everything was already structured apart from the actual beat, so I linked up with my producer and we created a beat that would go along with the lyrics of Caracara, all the ingredients for the song just simmered well together and before I knew it Caracara was complete.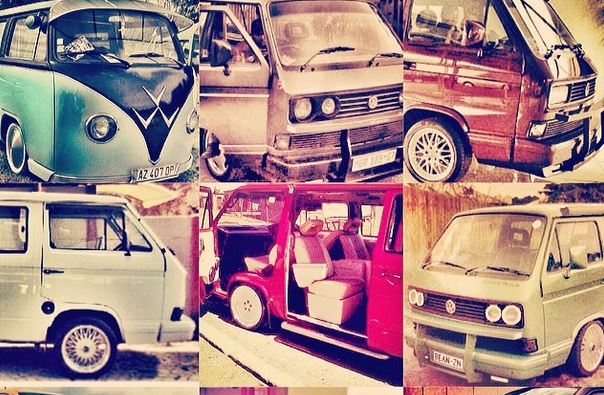 Who came up with the marketing strategy of Caracara and for people to share their favourite caracara pictures with you?
It was my idea which I ran past Thabiso my business partner, who's also a great marketing guru, he just loved the idea and told me to run with it. We then decided that the strategy behind the single would have an even greater effect if we brought on board my followers to share their caracara obsession with me. The word spread like wild fire and within days people were sharing their own caracara obsession.  After that marketing strategy successfully fell-through we then decided to drop the artwork and single announcement which then had people even more excited because they didn't see it coming.
Was this idea part of Cashtime Life's vision as an entertainment company?
Precisely, these are the kind of things we want to do as a label, as a lifestyle brand, where we're able to not only take some of the simplest things in life and make them cool but transcribe them into our music so that they can have a lasting emotional effect within our culture as South Africans. For the longest of time we (The Hip Hop community) have shown interest towards Western trends instead of showing interest towards our own, so Cashtime Life just wants to embrace what we can offer to the world and the pride we have for trends that are proudly South African.
Even though Valentine's Day has passed, you once posted a picture of the late Aaliyah with the caption "My first love".  If she were still alive which one of your songs would you have loved to feature her on?
I've got this song that I'm currently working on, that is not your typical love song it has an Afro-bass that's widely popular within the Mbaqanga genre but leans more to the hip hop vibe. I think people will really enjoy it especially because it's like an oath to my significant other and placing her on the pedestal. I really believe that Aaliyah would've sounded perfect on the track as it also has this very nostalgic 90's R&B feel to it. What can I say man I grew up the 90's.
Kid X also features on Caracara, since Cashtime what's your opinion on X's growth not only as a rapper but also as a young man?
There's really something special about that.  The first time I heard him rap he blew me away and as far as rappers are concerned in this country I think that's one guy that I personally feel like can take me on any day.  I'm not scared of anyone in this country as far as the mic is concerned but that kid right there has the potential of shaking things up for me, I'm a fan pretty much and I'm just proud of how much his grown lyrically too. 
I remember he used to rap in English only but when we advised him to switch it up a bit and add in more vernacular lyrics into his rhymes he just flourished and that's something not many rappers can do. The transition was just so effortless for him and I'm proud to consider myself his mentor plus he just sounds amazing on Caracara. I'd like for people to also look out for his single which is set to drop a month after Caracara it should be something really special, I'm really excited for him.
Apart from the success you've garnered as a member of Teargas, what's that one battle you're still trying to overcome as an artist?
The biggest challenge we are facing right now is within the media and how the media is literally making us priority Z, especially in influencing what the consumer is meant to be listening to. We are not the priority in this country everything is becoming more and more about the international artists then us.  From a psychological perspective the media is programming our listeners to embrace foreign music more than local music which is unheard of.  American's don't care about other stuff outside of their country, go to Nigeria, you'll hardly hear American music in their country it's all about patriotism which is running at an all-time low musically in South Africa as far as the media is concerned.
The media is the one tool that instils whatever mentality or attitude within its community.  So if our media is playing against its own musicians and culture then there's no way you'll be able to see artists being successful or being motivated to continue making music in this country because we are not a priority.  Look at how Nigerian music is slowly becoming very popular here, but we are not becoming popular in Nigeria I just feel like there needs to be a balance in our market where the media offers us more support rather than making us the last option.
But on a positive note I will say and also thank the corporate sectors who are really starting to respect and recognize our hustle as not only musicians but also potential business partners.
Caracara gets released on the 3rd of March 2014.
Image Credit: All images courtesy of Instagram/MrCashtime