This week ZAlebs spoke to one of the coolest chicks on the block, Khanya Mkangisa. We've seen her grace our TV screens from the age of 14 years old with YO.TV and now she can be seen on Mzansi Magic's Zabaleza. We chatted to her about her experiences in the acting world, and how it compares to her presenting jobs.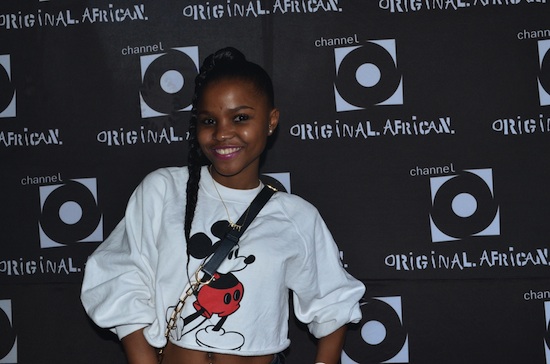 Hi Khanya, welcome to ZAlebs- we're very big fans! You were 14 when you started with YOTV. How did you find being a TV Star at such a young age?
It was great because that was my very first job in television, I found it to be really exciting.
You went from presenting to acting, and have landed several roles in the acting industry, and you've done a great job. How do you do it all?
Every character that I play is very different. For each character, I make sure to do a lot of research, practice and everything that can get me to properly envision the role of the character. After that, all I really do is give it my best and hope it reflects in the performance.
How did your role at Zabalaza come about?
Well it was simple really; it was like most other acting jobs. My agent told me about it, and I went for auditions, then I got a call back saying that I got the part. Thhis obviously meant that I was going to be on the show when it was actually starting- so we couldn't really anticipate how big it was going to be. However, so far it's done pretty well and the whole Zabaleza team is very happy with the way things have gone.
We hear that you have been nominated for South Africa's sexiest woman. How do you feel about the nomination? Is it something you were expecting? 
Well I was actually nominated last year as well! However, I still wasn't entirely expecting it. It's still an honor though and I find it very exciting.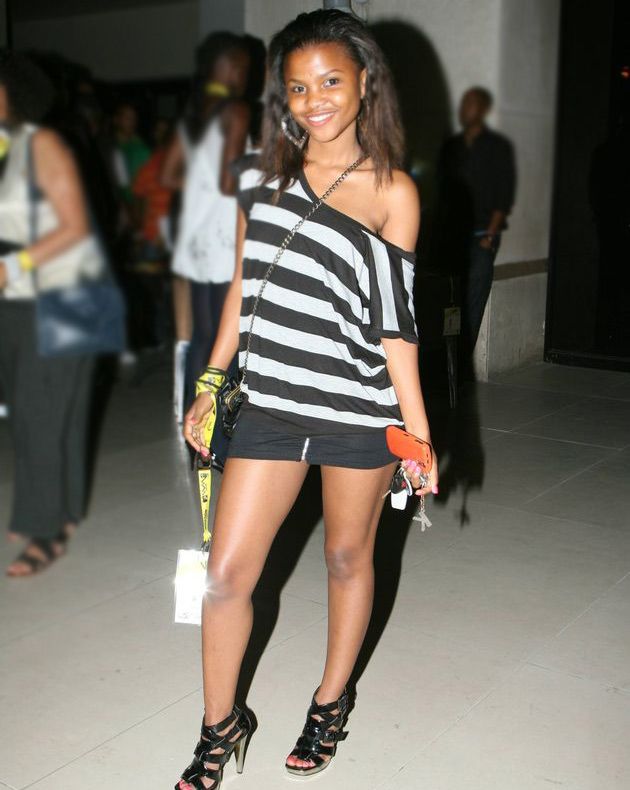 Is acting more challenging than being a presenter?
Yes I do find acting more challenging than presenting. When acting you obviously have to be someone completely different and you have to try and find that other person in you which is very more challenging. Presenting, on the other hand, is really just you showing off your personality.
What is your acting role?
I actually acted in a Shakespeare inspired Mzansi Stories on SABC 1. The show was called Goba Msenge, and I played a girl called Nonhle.Nonhle was a rich daddy's girl, which was a very fun role to channel
How do you memorize your lines?
Well it's not so much memorising lines as it is you reading and trying to understand what the character's role in the story is. Once you master that, you learn what the character should be saying at all times.
How do you prepare for a crying scene?
You just have to put yourself in the character's state of mind. I think that's the first and most important step, then you will be able to portray the emotion accordingly.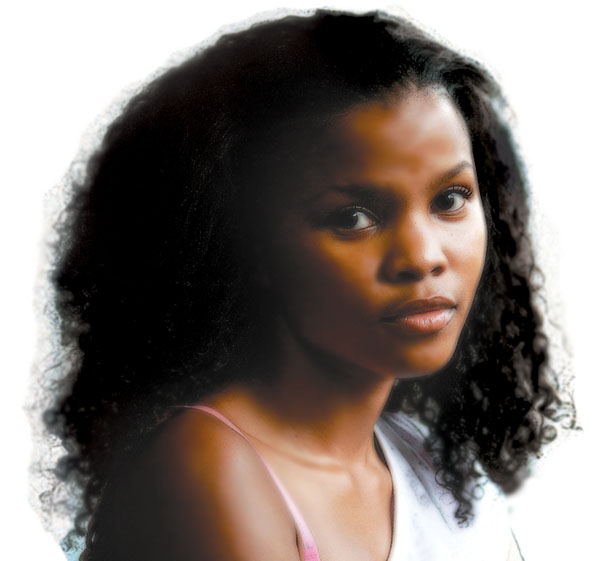 Which actors do you admire? And why?
Locally I really enjoy Motsidi Motsega, she's currently on rhythm city. She is my current favourite actor.  She's a wonderfully talented actor who nails every character she plays.
If you weren't acting, what would you be doing?
Well I've studied editing at school so maybe I would've done that and after I graduated. I've worked for a magazine that specialised in fashion before, so outside of acting, the fashion industry is another possible option. 
What type of music are you into?
I like Hip-Hop and RnB mostly. I love Drake, he's my favorite rapper.
Looking forward what can we expect from Khanya?
Well you can carry on watching me on Zabalaza! Outside of that, I'm an ambassador for Iman Africa Cosmetics, so keep an eye on the work we do for them.