This week ZAlebs spoke to gospel music's golden boy at the moment, Khaya Mthethwa. We covered everything from Idols and Gospel Alive to Khuli Chana and Channel O's African Music Video Awards. Let's hear what he had to say.
Hi Khaya, Welcome to ZAlebs. I briefly saw you looking very busy on the set of Gospel Alive last week. How are things going there and what can people expect from the show? 
We're done shooting the first season, its very exciting. People can expect an amazing praise and worship experience. We want people to sit back, relax,  and enjoy it. We want to have the young meeting the old in terms of the approach to praise and worship. We've revamped a lot of stuff that you would see in a traditional gospel show, but we'll still be including some of the most popular SA Gospel artists.
How did the opportunity for the show come about? 
I got a call one afternoon from someone offering me the opportunity to come in and audition. I was hesitant because I'd never done anything like this before, and it felt a little out of my element. However, they called me back And in my head I was like"Are you serious?" I couldn't believe it
South Africa's taken to you very well since your Idols win. Is it fair to label you a Gospel Artist? 
Absolutely, gospel is who I am, it's what I always knew that I want to do.
How strong was the temptation to move into Generic pop music following your win- instead you went a different, less traditional route. Do you think this has had an effect on your success? 
I always knew i'd go Gospel eventually. I made an RnB album and it was incredible. A large amount of the effort I put into it is the reason I'm popular now. But the next album will be a full-on gospel recording. I'm in the middle of working on it and it should be ready by next March
Are you watching this season of Idols? Who's caught the eye? 
Absolutely! I watch the spectacular every Sunday, it's been an amazing season. This week's show was amazing. The theme, theatrics and choreography were all on point. The competition is very tight, but Musa and Sonke have performed outstandingly.
We also see that you've been nominated for a Channel O African Music Video Award. In a year where you've scooped a few awards, hows does it feel to be in the running for another? 
I'm a bit nervous. I feel like I'm gonna be humbled! It's a massive nomination, though, because this now all of Africa. I am very honored to be considered and as much as I'd like to win, the nomination is already enough for me.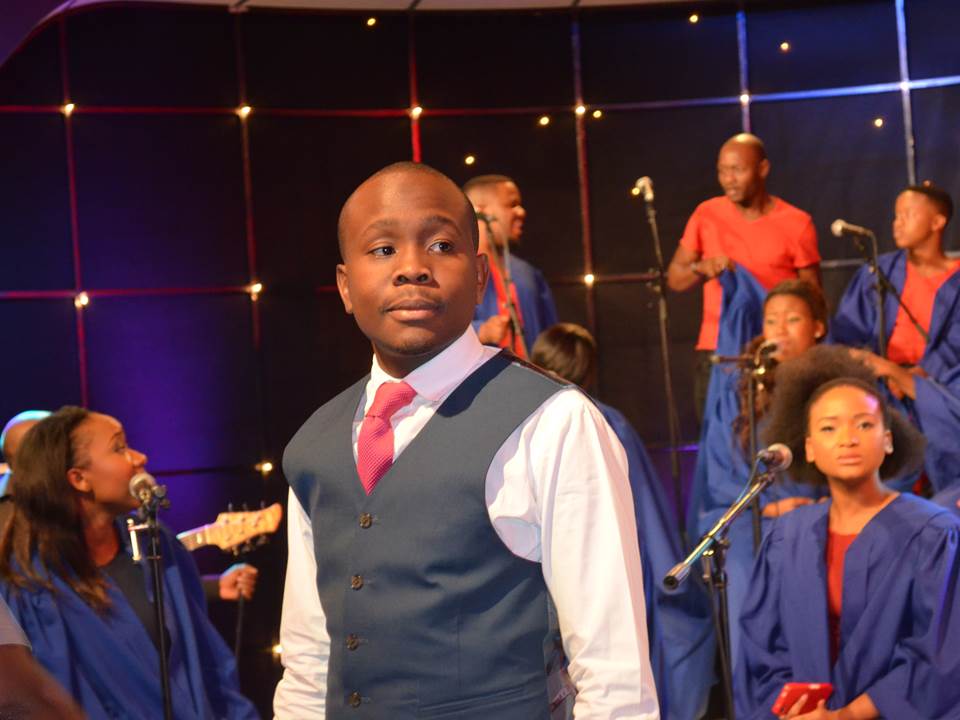 Click on this image to see our exclusive backstage pics from the set of Gospel Alive!
Have you had a look at the other nominees, is there anyone you think can win?
Moneoa is my girl, I think she's done very well this year.
Did you hear about Khuli Chana this week? Any thoughts? 
Oh my goodness. I called Refiloe on the morning and gave my sympathies. Khuli is a good friend, my prayers go out to him. it's just shocking that such a thing could happen. I know he's strong and he's got a strong character, so I have no doubt that he's going to bounce back
Lastly, please answer this in 5 words: what can we expect from Khaya Mthethwa in the coming months?
The real Me. Powerful Expression.