The
acting industry
is a tough business to crack into and to have longevity within this industry is even more difficult, but landing your big break which can essentially catapult your career into higher heights instantly can be a dream come true. One person who can attest to this is 19-year old
Khosi Ngema
, who hails from Johannesburg.
When we first got introduced to the beauty on our small screens, our immediate thoughts were 'Hmm..this young woman is such a breath of fresh air and with great talent as well.'
The multi-talented new kid on the block was thrust into the spotlight when she bagged the hit character of
Fikile Bhele
on
Netflix's original series Blood and Water
and she is determined to take the industry by storm.
The streaming international hit teen series tells a tale of
Puleng Khumalo
who is investigating the cold case of her older sister,
Fikile Bhele
who was abducted at birth.
Puleng
believes that a Parkhurst's star student Fikile is her sister and she gets herself transferred to the same school as her probe is well underway.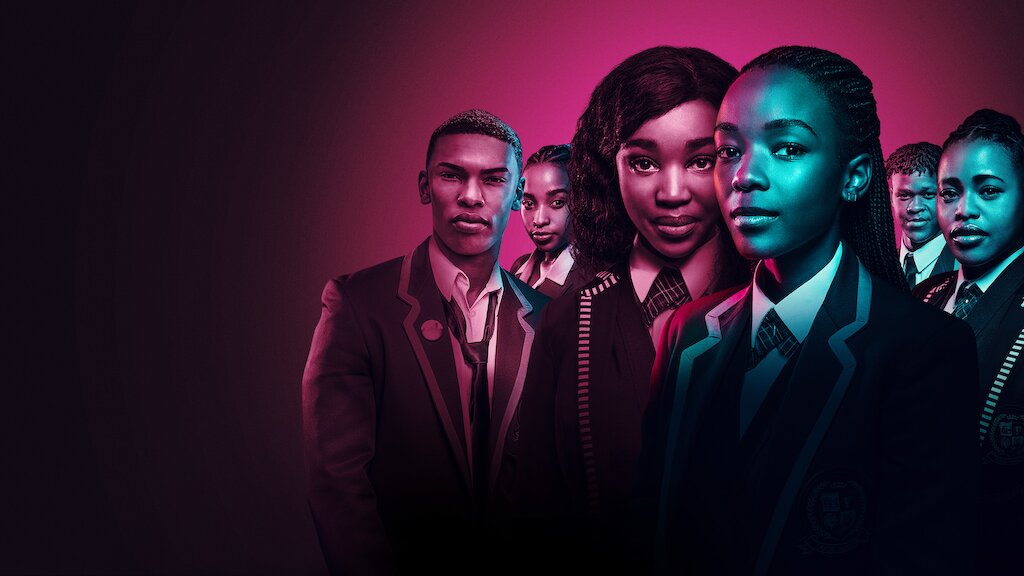 Homegirl won the hearts of many South Africans on the teen series with her beauty and her humble demeanor. ZAlebs recently had a rare opportunity to sit down with her and unpack the many layers of her most recent character.
The actress said acting has always been her passion and she fell in love with it and music, at a tender age when she was inspired by her grandmother and father who are also fellow entertainers.
Khosi
said she initially auditioned for the character of
Puleng
but she did not get it" My audition process was quite standard. My agency sent me the casting details, initially, I was sent to audition for Puleng, and when they called me back Nosipho the Director, told me that I should try the character of Fikile because there was something she liked and I changed. When I auditioned for Fikile, I was like wow I really messed it up, I was not confident at all, but I guess they liked what I did. My mind was blown away when they called me that I got the role, I literally ran around the house screaming" she said.
The thespian says moving from Joburg to Cape town for the 12-week long shoot was an eye-opener experience and being home away she learned a lot about herself and became a family with the cast and care, family.
The series has become a streaming hit since it was released last month, and Khosi says she did not know it was going to be big like this."We were all hoping that Blood and Water would be a success but, we were not expecting it to be so big so quickly, so it's really exciting that so many people could relate to the story," she added.
Khosi said she is not too different from Fikile, the are similarities that they share and when she shot the series she understood Fikile's pain as if it was hers.
Khosi comes from a family of creatives and her father Mangaliso Ngema is also a renowned TV actor. Speaking about coming from a family of creatives she said it is an honor because they also groomed her.
"My dad has always been supportive of us and my family mostly are creators so growing up and watching him on TV was amazing. I also had my own passion for acting from a young age, but just having him being so supportive honestly it is such a blessing. He also gave room to figure things out in my own way and he doesn't spoon-feed me, but when I do go to him for a piece of advice he gives me" she said.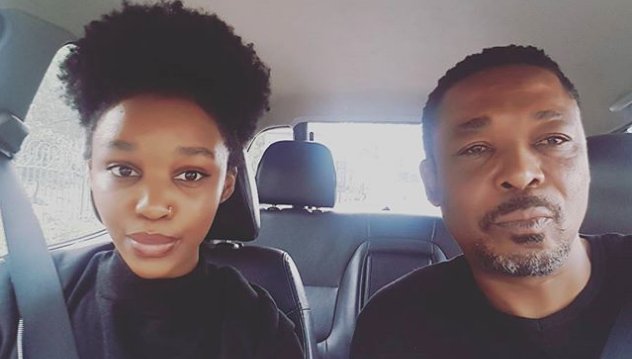 The series features a star-studded cast including the likes of Gail Mabalane, Xoli Tshabalala, Sello Maake KaNcube, and Thabang Molaba. Khosi says working with them was a great opportunity as they shed more light on several things she did not understand.
"Everyone who is experienced in the industry, they were really open to sharing any knowledge. I could always go to them, Gail Mabalane was someone who would check-in and ask if you are okay, and as well as Xoli Tshabalala, she would also give me advice and it was amazing."
Khosi starred alongside
Ama Qamata,
whom she suspects is her sister and she said working with her was unmatched. She said even though on-screen they were not seeing eye to eye, but on set, they shared a sisterhood bond.
"Ama and I were inseparable, regardless of Puleng and Fikiles relations on screen"
Khosi said she looks forward to portraying other characters in the industry. "I am hoping for more opportunities to act and grow, to play different characters to push myself to play characters even bigger than Fikile and also to tap into the local acting industry."

The talented actress also dabble as a singer and speaking about music plans for this year she said "I can't say much but I'm definitely working on something and people must keep an eye on my work", she added.

We look forward to seeing more of your talent on our small screens.

Main Image Credit: Twitter @PhilMphela