Comedian Loyiso Gola was forced to eat a big fat slice of humble pie, and apologise for doubting rapper Cassper Nyovest could #FillUpTheDome.
Yes, people, nearly two weeks after Cassper filled up The Dome with 20 000 screaming fans, the historic moment is still on Loyiso's mind. 
After days of serious reflecting (and listening to Adele's Hello), Loyiso was man enough to say sorry.
This is how the apology went down:
Loyiso: Hello, it's me
Cassper: AKA???
Loyiso: I was wondering if after all these years you'd like to meet; to go over everything
Cassper: Tsek, you ain't fam son. You told me I couldn't fill up The Dome. Now what homie?! 
Loyiso: They say that time's supposed to heal ya, but I ain't done much healing
Cassper: (hangs up)
Loyiso: Hello, can you hear me?
Read: Hilarious! Mzansi has fun with Adele's 'Hello' 
It must have been really hard for Loyiso to apologise, especially after Cassper dissed him on his track, Dust 2 Dust, by suggesting he was not funny.
Here's Loyiso's REAL apology: 
Luckily, Cassper is all about that humble life, and accepted Loyiso's apology. 
We're so glad they two made up.
Cassper got some flak of his own on social media this week. MTV Base dropped a few promos for Cassper's Behind the Music interview, where the rapper talked about his album, Refiloe, and his recent success. But tweeps were quick to start drama on Twitter.
They questioned how the album went gold in a few hours.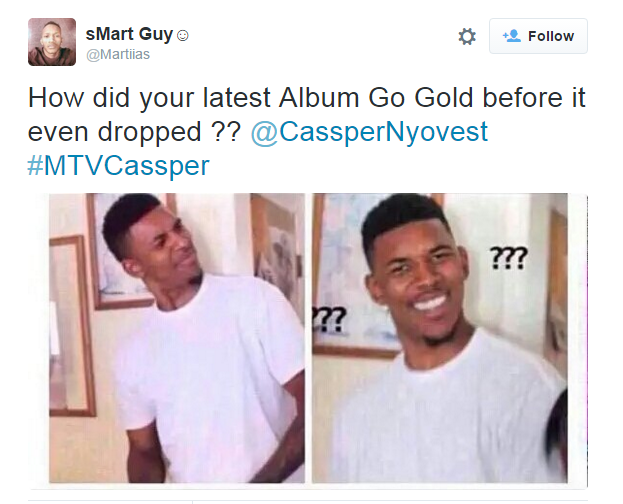 ​
Well, Cassper handed out free copies of his album to fans who showed up for his #FillUpTheDome concert, and the album went gold in three hours - we suppose that's how long it took for 20 000 fans to enter The Dome before the show started. 
And that is how you go gold in three hours, fam!
But Cassper is not worried about the haters, because while the trolls were trying to water down his success, he is laughing all the way to the bank, and he goes home to this….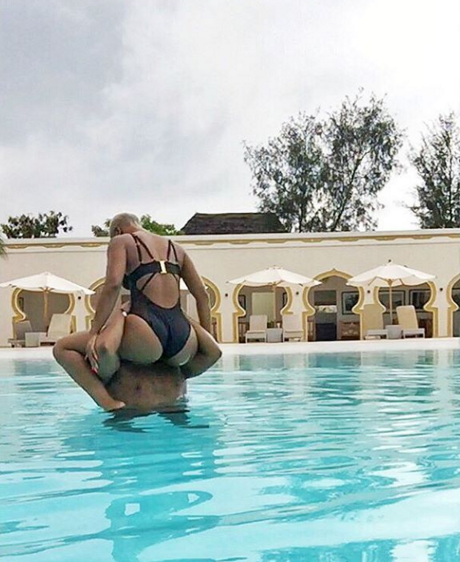 ​
*sips tea* 
*Our new weekly column, Time for Tea, takes a look at celebrity news making headlines. So grab yourself a cuppa, and join the conversation! #TimeForTea