Life is about to become even more exciting for GP's Gossip Gangster, Mika Stefano. The bubbly blogger has enjoyed an excellent year which has been filled with compliments, support and most importantly, success in his trade. We spoke to the popular celeb blogger about his latest adventure which will be taking place on e.TV tonight. 
Mika Stefano will be starring as himself on e.TV's Scandal ! We can't wait to find out what he'll be getting up to, but before all of that, let's see if he's nervous at all!
ZAlebs: Hi Mika, welcome back to ZAlebs. How are you doing today? 
Mika Stefano: I'm doing well, I'm always happy to be on ZAlebs! 
ZAlebs: It's been a very exciting year for you, a lot of people have been complimenting you on your new sexy bod and wonderful weight loss efforts, how are you enjoying the feedback/attention? 
Mika Stefano: It's a title awkward! See, a to of people will be like "You look nice and sexy now!" so does that mean I was ugly a few months ago? [laughs] 
But it's been great, I've been finding myself and getting familiar with myself. I'm a little more comfortable to show off myself but thankfully it hasn't affected my cuddling ability! People think when you're curvy that's when you get the best cuddle action but as a skinny b**tch I've been enjoying it even more!
ZAlebs: [Laughs] That sounds stunning! Well, the year is about to get even more exciting following the news that you're going to be on E.TV's Scandal! on tonight! Will you be acting as yourself? 
Mika Stefano: Yes that's right. Tonight, I'm making a small guest appearance on Scandal! I'm pretty excited about it and I will be playing the toughest character ever: The role of Mika Stefano, a popular socialite, online Diva, blogger and PR extraordinaire! 
What's also touching is that this year marks my 10 years anniversary from when I graduated from the National School of arts. I've got a dramatic background and it will be great to be on screen again.
ZAlebs: How did it feel to find yourself in front of the camera? 
Mika Stefano: It was pretty cool, it's very different to acting on stage where there's an audience. For this kind of thing, you rehearse, you listen to the director and then you do two or three takes. You rehearse it, the director tells you what to do and how to do it and the show begins. 
See, I've done television before but it was draining; you'd shoot for hours, take after take after take. With Scandal! you arrive, do hair and make up, get on set, shoot your takes and then you're done.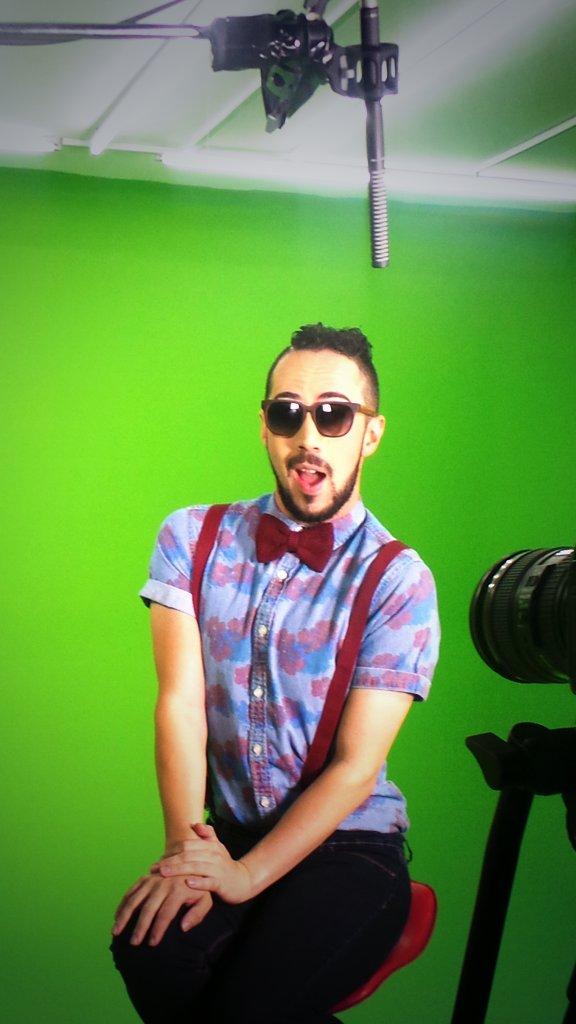 ZAlebs: Are you nervous at all? 
Mika Stefano: I'm not nervous, although I wish I did a proper leg wax! It would have been wise to do that. I'm looking forward to hearing people what think of me. 
I usually don't watch myself but on Twitter the reaction is probably going to be something else! One piece of advice, people with comments should @ me on Twitter. Have the guts to talk about tag me if you're going to talk about me, whether you liked my acting or not
ZAlebs: It's not your first time on TV, but do you think this will open up a new direction for the Mika Stefano brand? 
Mika Stefano: Actually I'll be playing myself on an episode of Jozi A-Listers, later this week too!
Even though I have studied acting and am very passionate about it, I still want to be famous for Mika Stefano, so I don't know if I would pursue acting per se.
ZAlebs: Best acting performance of the year in your opinion? 
Mika Stefano: Oscar Pistorius as himself! The role he portrayed on these TV shows we watched over the past few months was incredible!