Mo Flava has one of the most recognizable faces and voices in South Africa. He has risen to fame with his morning slot on YFM and has managed to match that fame as a presenter for E.TV's Club 808. Mo has also launched his own competition; the JC Le Roux Spinstress, an exclusively female DJ Search.. ZAlebs sat down with the Flavaful DJ to find out a little more about his life experiences and his competition.
Hi Mo, it's a pleasure to have you here at ZAlebs. Let's start at the very beginning. What inspired you to be a radio presenter?
Listening to a lot of radio inspired me to do it, because I was an avid radio listener and through that the interest developed. I to used listen to DJ Glen Lewis, Bad Boy T and DJ Fresh- All the guys who worked hard at what they did. When I was young, I listened to them a lot and through that I developed an interest in media in general. I liked the medium of radio because you use it to communicate, to build socio culture, to promote artist's music- there's a lot of influence. You even get to talk about the daily experiences that people have in life. I thought to myself, this is a great platform and I want to do it.
You're a DJ at YFM and a presenter at Club 808, how do you manage to balance all you're your work?
It's easy, it's all about time management. I mean you know that you have it scheduled; you know that your radio show is on every day at a certain time and you know how much time you dedicate. With Club 808 you obviously know that you have to shoot an episode on this day and this is how much time you need to put for it- radio is in the morning. So it works out as long as you manage your time. 
Please tell us about the JC Le Roux Spinstress  (Female DJ search) competition you are running? And why specifically women?
Look, I've been a professional club DJ for 7 years and  I've grown a lot after having started from the bottom. I've been put on by people like DJ Vinni Davinci, Cristos and Oskido. They gave me the opportunity to play opening sets for them and that helped me build a name for myself as a DJ. Through working with the other prominent DJ's like Black Coffee and Fresh at various gigs it really sunk in that you don't just make it alone, you need those who have experience to help you.
So recently I began thinking about how I could give back to my industry as a DJ to a DJ society. Young people always come to me with mix tapes and they want me to book them for gigs. I realised that its males in this game, but women are the majority of the population! There aren't a lot of women in the DJ game who have the same prominence as DJ Zinhle, for example. So I figured why not use my platform to create an opportunity for a young female DJ to basically build their career as a DJ and get to the same level of performance as a DJ Zinlhe and Cindo.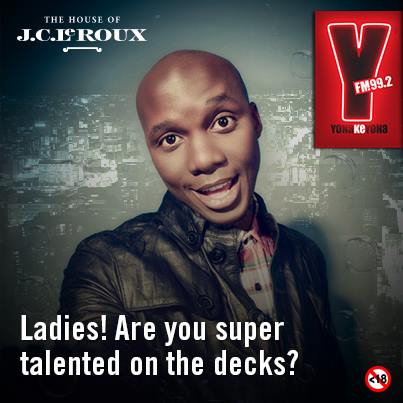 When can the ladies enter the completion?
Entries are now open and they will be open till the 20th of October, and ladies need to bring in their mixes. From there, I am going to pick the best four and from that four we will pick the best one. So we will be doing a live air battle and it will be happening on Saturdays between 6.pm and 9.pm, and on this platform the top four will battle until we decide on the ultimate winner.
How long are you planning to manage the winner?
The idea is obviously to find this person who is hopefully very talented and ambitious and start working with them. It's not about me doing everything for them, yes I am going to help them in terms of getting gigs and they will get to play with me on some of my gigs. However, it's also about building themselves, and we are hoping to go for at least a year. If all goes well, we'll take it further from there.
Please tell us more about the song you and DJ Sole T are making and how did it come about?
I've known Sole T for years. In fact when I joined YFM he was a mix DJ on the YFM station! We met in the station when he used to play in the evenings and since then we have been friends. We have spoken about doing stuff together , we even play together sometimes and after a while we just decided to mess around and record a track. So that's what we've done, but we're half way through it all-  we still need to put some vocals on it. We also haven't decided on the name. We're waiting for someone to  someone has written for it, but we still in a process of getting the vocals done, and once they're done we'll then know as to when will we be realising and also the name of the song.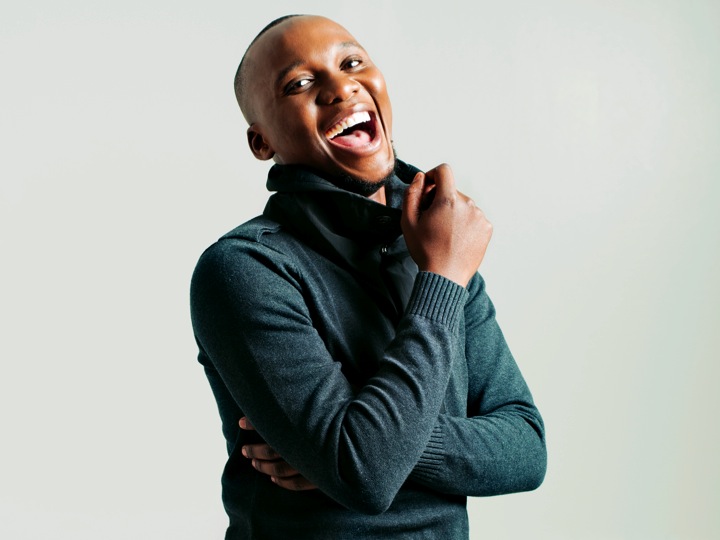 What are some of the biggest challenges that you have experienced in both radio and TV?
Remaining relevant and having a sense of humour with the audience you speak to, and obviously just being consistent in terms of how you deliver yourself. When people listen to you they must get the same experience everytime. Likewise, when they watch you on TV they must get the same quality of experience. If you are incosistent, people won't trust you- and you cannot build a brand if people don't trust you.
When you're not partying and you have a quiet moment, how do you like to chill out?
I love to unwind by playing playstation and football. I also don't mind going to the bush and I enjoy watching movies. 
Which up and coming DJs could you recommend for us to keep an eye out for?
There is a lot actually we got the likes of DJ Heavy K, Zan-D, Cubur, Wizky and Solphenduka.
What advice would you give to young DJs who want to be the next MO?
My first piece  of advice is that never try to be like me- be yourself. Know what you're on about, decide what you want to do it and execute it in your own way. Take advice from those who have experience because they tend to know best.
Describe yourself in 5 words?
Dedicated, Ambitious, Self-thinking, Witty and Straight-Talking.