The
Elaine
story just keeps getting better and better. Last night, the RnB sensation took to social media to reveal that she's been nominated for a
BET
Award. The South African has been nominated in the Best New International Act category. She is up against Tems Baby (Nigeria), Roni (France), MC Drick (Brazil), Bree Runway (UK), Bram (France), and Arlo Park (UK).
Read More:
Elaine Reportedly Working On New Music With Drake
Elaine
has relocated to the United States after signing to Colombia Records. Her latest single Right Now is currently sitting on 1.3 million YouTube views.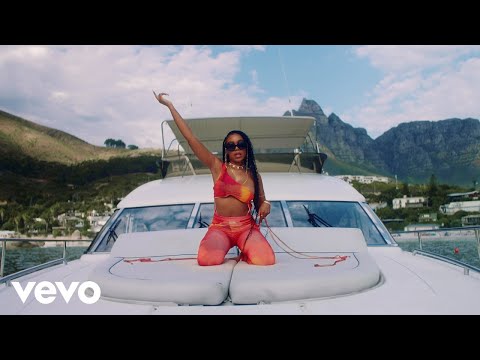 Chatting to Defining on YouTube, the songstress that despite popular belief that she's an overnight success - she had to put in the work for many years.
"That journey started from day one. I've always loved music." Said Elaine. "That's always been my passion that's always been what I've wanted to do. Since I was a kid I've been working towards this moment. People just think you came out of nowhere. It happened overnight. It's never overnight because you are constantly a work in progress. You are constantly working towards something. You are constantly trying to make something happen. You don't just wake up one day and become a star. It's either you are a star or not. My name means shining star so it's written in the stars. I'm just living my truth. There's nothing extra that you have to do."
After finishing high school, the star was prepared to do everything in her power to make her dreams a reality.
"Looking back at everything, had I been ready at the time I started working on it, that was just the wrong time. I still had so much growing to do and I grew so much in that one year. And that was my first year of varsity, the first year out of home, the first year adulting, the first year of having all of these responsibilities. And here I am trying to chase my dreams and everything is overwhelming. I was like I'm leaving my house and I'm fetching everything. That was the mindset that I had." She added.
She says that despite the journey being hard, people must push through the pain because that's where the magic lies.
"It's a very hard thing to go through and I feel like most of the time people tend to give up or they tend to just sort of fall out of place because they feel like it's not happening. What you don't understand is that that's where it happens. And all of those challenges, breakdowns, heartbreaks and disappointments. That's where everything just happens for you. That's why you need to persevere and just keep on fighting. That's where the magic is."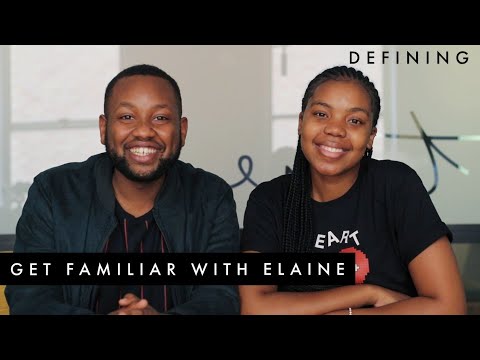 Read Next:
Simz Ngema Opens Up About Bishop Makamu
Main Picture Credit: Elaine Instagram Account @EllaineOfficial_