Big Brother Mzansi season three winner
Mphowabadimo
has melted the hearts of many people with her kind gesture. The reality show star and
Sis Tamara
maintained a tight bond throughout
Big Brother Mzansi S3
and it is beautiful to see them remain that way.
Now, Mpho is being hailed for her good deed after saying she is willing to pay any amount for Sis Tamara's dental bill.


The two recently had a heart to heart on Instagram live about a number of topics including their achievements and being mocked by social media users. Sis Tamara has been having major insecurities about her teeth and social media users have been mocking her, but this is coming to an end as Mpho has promised to pay for her teeth revamp.


When Mpho said she is willing to cough up any amount to pay for her new set of teeth, Sis Tamara couldn't contain her excitement.

"No matter how much it costs, I am going to pay your bill, consider yourself sorted because you are getting a new smile. At least amongst all your frustrations, one thing will be going right for you and you will be smiling well. I will do that for you and look at it as a gift from Big Brother and not from me in particular,"
said Mphowabadimo.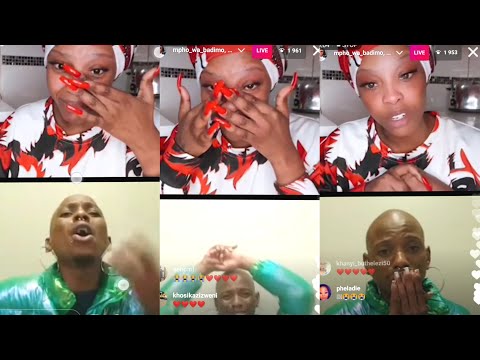 Mpho has been making boss moves since she was crowned Big Brother Mzansi season three winner. Her career changed for the better when she bagged the grand prize of R2 million. The traditional healer who hails from Daveyton, recently bagged a huge endorsement deal.

Castle Milk Stout announced her as a brand partner. She took to her Instagram account to share the good news with her fans.


"I'm so honoured to be part of the Castle Milkstout South Africa family. I had a great experience and some amazing conversations. We often don't get the chance to celebrate those who came before us & platforms to teach the younger generation about these topics, This is something truly special #ancestorsday #castlemilkstout."


Also, she said in a follow-up post that she appreciates working with a brand that values the same things she does and understands what she believes in.


Sis Tamara has also been enjoying being in the limelight. She recently bagged a new gig. The reality star is part of a new show called
Ses'fikile
. The show is a late-night talk show and it airs on Mzansi Wethu (DStv Channel 163).
It features a couple of Big Brother Mzansi housemates who sit down with Sol Phenduka to chat about life after the show.

Image Cred: Twitter