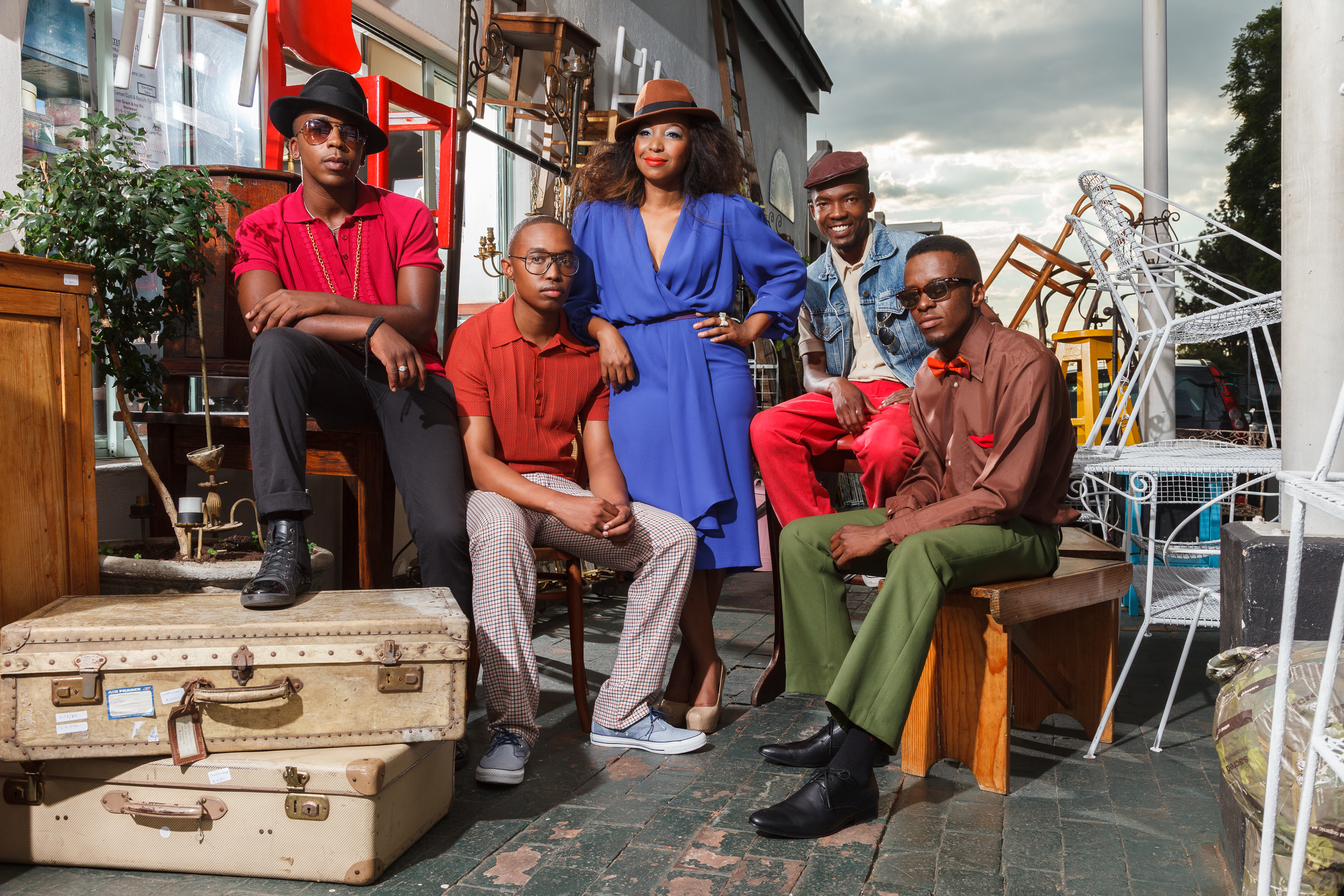 We really, really like Muzart. They're fresh, exciting, funky and most importantly, extremely talented. When we finally got the chance to speak to the band we couldn't hide our excitement. They're nominated in 2 categories (Newcomer of the year + Best R&B/Soul/Reggae Album) at SAMA20. As well as that, they're going to be performing at this year's MTN Bushfire festival- one of Africa's hottest music festivals, if you didn't know. We spoke about all of this and a little more in our interview with them! 
Hi guys, welcome to ZAlebs- it's a pleasure to finally have you! How are you doing today? 
Hi! We're good thank you! 
We met at the MTN Bushfire Launch where it was officially announced that you'll be playing at one of Africa's hottest festivals [MTN Bushfire 2014] . How does it feel to know that you'd be playing at Bushfire? 
We're ecstatic!!! This is a great honour for us, we are super excited! 20 000 people, and its an international festival! We will be sharing the stage with people from all over the world, we cannot wait for the experience! 
How's preparation going for the festival though? Have you played outside of Mzansi before? 
We generally have rehearsals twice a week, but because of this upcoming event of the year, we've been putting in double time. We want to bring our fire to the stage. And this is our first performance outside SA!
It's a pretty busy but exciting time for Muzart, you're also nominated twice at this weekend's SAMA awards. Are the nerves heavy?
Nerves? Not so much. Excitement? YES! It's a very exciting time for us right now with the nominations, the new single and on top of all that we are travelling a lot more... We have worked really hard, and to be recognised by the South African music industry is a dream come true. So no nerves- just a lot of gladness. 
When you made your debut offering, were you thinking of awards at all, or did it just… happen?
Our aim was to make good music, music people can identify with, music people wanted to hear. Awards are great, but that tweet from a fan, that hug you get in the middle of a mall, that old man saying "That's the stuff!" Our parents being proud, our friends bragging that they know us and our churches support and the crowd singing our lyrics back to us, is the greatest award we can ask for. We certainly did aim for excellence. We also aimed to mark in the industry, and to be recognised and appreciated.
A lot of people have commented on the sheer quality and competitiveness of this year's awards, how does it feel to know that not only are you a part of South Africa's continuously improving industry, but that you're recognised as one of the best?
Ah, man! We are humbled, to say the least!
There's some stiff competition in the Newcomer of the Year category; if you weren't to take it, who would you want to see win the award? 
It would have to be Gangs of Ballet. They are too dope!
Have you put any thought into a winning speech?
[laughs] Yes, we have. We have so many people to thank for believing in us and helping us through this journey.
We're celebrating 20 years of democracy this weekend too. Do you feel, as musicians, you'd have had the same opportunities 20 years ago? 
Yes and No, We believe musicians in those times did well for themselves. From Brenda to Mdu to tKzee. However we have been given a bigger platform to work with, also helped by social networks and various broadcasting opportunities and the world wide web. So yes, there is definitely more we could do, but shout out to all those who did it through the toughest times.
One last message for your fans?
We love you, appreciate you, and may God bless you for us!