Umlilo, a show that is a testament to its name has been setting the South African TV landscape ablaze with every episode aired. Though only in its third week, the show, together with its sizzling cast members, has caused quite the fiery stir with the likes of Nomzamo Mbatha acting in it. We caught up with the actress to find out more about her character Khwezi, as well as her views on polygamous marriages.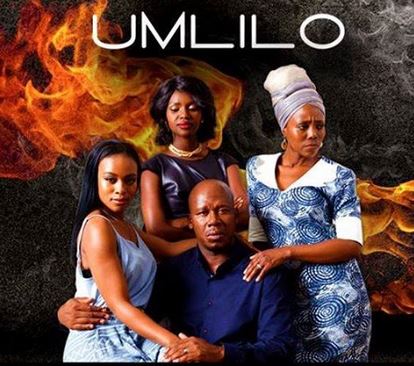 Could you ever see yourself being a part of a family like the Simelane's?
As Nomzamo I wouldn't and that's not me throwing shade to the polygamous marriage situation, only because I believe that there's a misconception about polygamous marriages. These arrangements were not about a man being greedy, there's a whole lot of dynamics to it and I think that's what Umlilo is going to show the public. However, polygamy has never been practiced in my family none of my uncles, dad or even my father practiced it so it wouldn't be something I would particularly engage in.
How similar do you think you are to your character "Khwezi"?
We're similar in ways that I love my family as much as she does hers, I also can't stand injustice it's one of my biggest trepid about life and about people, so Khwezi is also about that and as the story goes on people will get to understand why I say we're so similar with in that regard. I think she's intelligent, I also think I'm a pretty smart girl myself (laughs).
I love that Khwezi's also flirtatious and that she knows how to play her cards really well. One other great similarity between Khwezi and I is our ability to adapt to different environments. You can place me in a township or informal settlement and I can actually survive, you can place me in a room with multi-millionaires or billionaires and I'd still be able to adapt to that environment and that 's one quality I appreciate about Khwezi.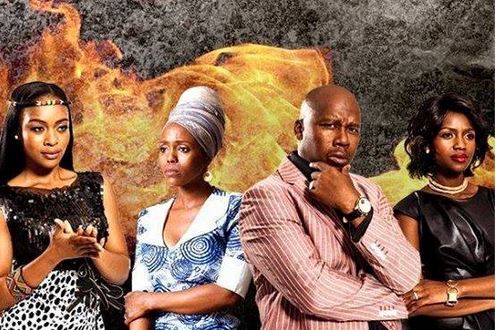 Have you also seen Nomzamo on Holiday Swap? She's quite the presenter too.
What's the one lesson Khwezi has taught you when it comes to being a woman?
To embody woman, to be graceful in every single thing I do and try to be a lady (laughs) I really try but I wouldn't say I'm the most graceful little flower in the garden. Khwezi has taught me to own my womanhood and to be powerful in being a woman, there's so much power that Khwezi has and she's so slick and just in control of her own life and that for me is absolutely beautiful I love it!
What characteristics in your on-screen husband Mnqobi, would you like your future husband to also have?
A lot of people might beg to differ, but I'd love my husband to honour his family in the way Mnqobi does. Polygamous relationships are difficult because you're dealing with women and women are very possessive and some of us are very expressive when it comes to our feelings, so I commend a man who is able to control that, I mean a man can hardly control one woman let alone three, so I love how Mnqobi handles and honours his family and how he's able to keep a happy home. Everybody is well-fed and everybody is well taken of in the Simelane family.
Sdumo Mtshali who has been the envy of many South African men and now Umlilo actor, Hamilton Dlamini has also been targeted as public enemy number one purely because he gets to kiss the beautiful Nomzamo, so out of curiosity we just had to ask.....
What was kissing Hamilton Dlamini like?
(laughs) Why would you ask that? That is very bizarre but to answer your question, for me it's not about the individual it's about the character and that's just what it's about. It's a matter of telling the story and making sure I convey every emotion as authentically as possible.
In the early 90's your fellow cast member, Thembi Nyandeni also acted in a TV drama called Umfazi We Phepha, which told the story of a man and his three wives, did she by any chance give you advice on how to play the character of a woman involved in a polygamous relationship?
Not really, when you're in television you sign confidentiality contracts so not a lot of people know about your involvements until you start shooting, or when the marketing or publicity teams begin publicizing it to the media. So I never got to discuss what I was doing with her but everybody has been so supportive of Umlilo and my role as well.
Catch Umlilo every Monday at 9:00pm on etv.