Nonhle seems to have all the qualities that make a controversial reality star. The girl sure knows how to wind people up - from the viewers to her fellow divas. She was the talk of the town after the reality show Diski Divas played on Sunday evening. Some viewers went as far as labelling her the 'Beyonce' of the show.
Soon after a couple of Nonhle scenes, twitter was flooding with mixed emotions. Some viewers were disgusted by her behaviour, while others thanked her for the entertainment.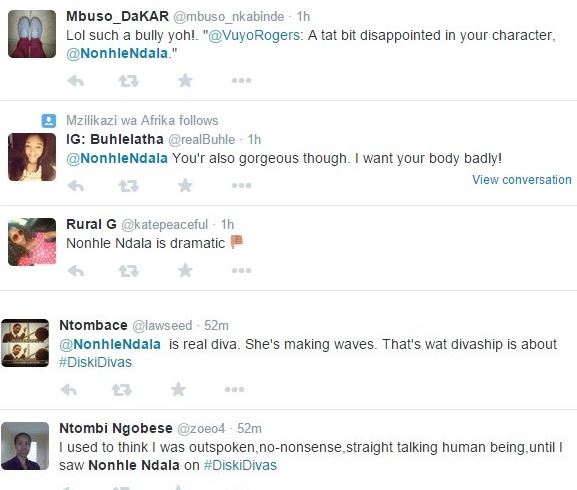 At one point during the show, she called Felicia Modise (Teko Modise's ex-wife) to the side to clarify some issues about her divorce, but we believe she was instigating a fight. We love it, we love the drama!
She really likes the idea of intimidating the other divas and being a no-nonsense lady on the show. It also seems to be working in the show's favour, since fans have also started taking sides.
The Fitness queen showed appreciation to all who embraced her talents. She tweeted: