In a 2020 interview with
Lection
on his podcast, Rantebeng opened up about the industry, what he would love to see change and his whereabouts,
"One of the hardest things about the industry is that gaona spane, there's too little content. I remember Ntate Hlaudi who spoke about 9-10. We should've supported that man as artists because if you watch the tv right now or listen to the radio, we are consuming a lot of international stuff which means that chelate is going out of the country to pay people abroad," he told Lection.
Rantebeng says the dynamics of the industry have changed since he first started out in the early 2000s – it's now all about social media following.
"When got into the industry around 2003/2004 when you went to an audition, there was a block there that said experience, and where did you study. Fast forward to now, that block has been replaced by the number of Instagram followers, and the number of Facebook followers. They. No longer look at your experience but at look at whether you're an influencer or a socialite.
What Ranteebeng Has Beeen Up To
He is in the process of setting up his production company. "I really want to be the guy that's behind the scenes, that's providing content. I discovered that there's a lot of space that I can fill. Besides that, I'm very much into network marketing."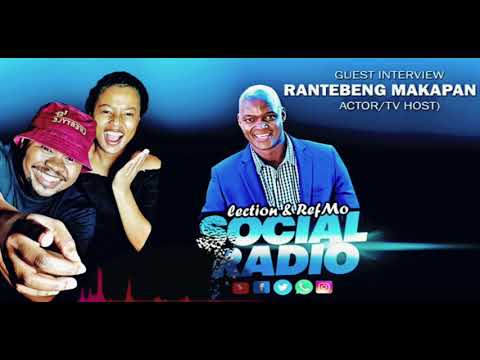 Sonia Mbele On People Not Knowing Her Name
Usually when a person plays a well known character, that character's traits and name become associated with them for a very long time. This has been the case with Sonia Mbele who played the role of Ntombi Dlomo on Generations - before it got rebranded to Generations: The Legacy.
Sonia Mbele
was part of the original Generations cast that got canned by creator/producer Mfundi Vundla. Sonia, however, did not get fired as she left in 2009 after spending 6 years on the soapie, having joined in 2003.
Ntombi played alongside the late
Menzi Ngubane
who played Sibusiso, and together they shared a daughter Christina, who also got fired, sadly. Her reason for quitting the show was because her relationship with onscreen husband Sibusiso was too uncomfortable for her ex husband.
Mzansi Finds Christina From Generations
A couple of months ago, the Twitter streets found the young actress who played
Christina
, daughter to Menzi Ngubane's Sibusiso Dhlomo and Sonia Mbele's Ntombi. According to a social media post shared by the Insidegist – the young actress is is now in her teenage years.
Main Image Credit: Twitter
Read Next:
Uncle Waffles Breaks The Web With Steamy Photoshoot